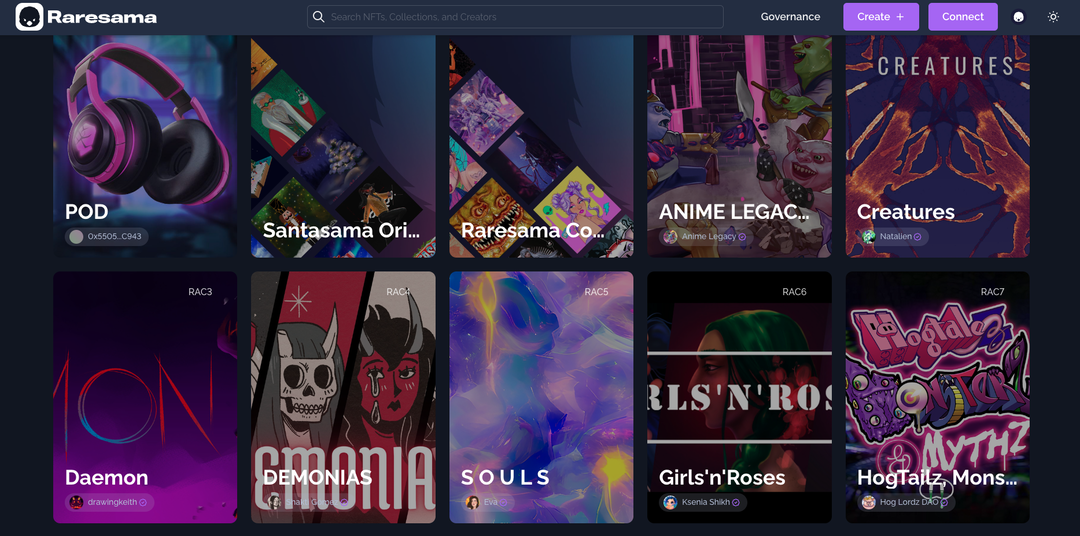 Raresama, Moonsama's leading NFT marketplace in the Polkadot ecosystem, empowers artists by providing a platform to display and sell their digital creations. With its roots in the Moonbeam and Moonsama network parachains, it aims to be the foremost community-governed marketplace. Artists bring their art to life on Raresama, while Moonsama integrates their work into its expansive metaverse, granting additional benefits to owners. The platform stands as a testament to decentralization and community governance, epitomizing the spirit of the evolving NFT landscape.
Please note that this Wiki page is focused on Raresama Origins, NFT utility through Raresama Ignite, information on launch collections and how to find information on other collections. Information for using the Raresama website (buying and selling NFTs), member and creator information, Moonsama Community Fund (MCF) and Governance can be found on the Raresama website wiki page (split shown in table below).
| | |
| --- | --- |
| Raresama Origins | Using the Website |
| Raresama Ignite | Member + Creator Info |
| Launch Collections | Community Fund |
| New Collection Info | Raresama Governance |
If you would like to read more on the charitable work of Raresama, please see: Raresama Foundation
---
The original idea for Raresama had been formed through a happy accident (in parallel with Moonsama) when the team thought how cool would it be to add NFTs into the Pondsama Metaponds for all to see and interact with.
At this exact time, there was also a plethora of talented artists grinding to make sales in the bear market and so the concept for Raresama was born. It provides these artists a new home where they can unleash their creativity and tell their stories plus it would also provide them with long term utility support into Moonsama's Multiverse.Essentially the premise is simple… They bring their talent, we bring the utility.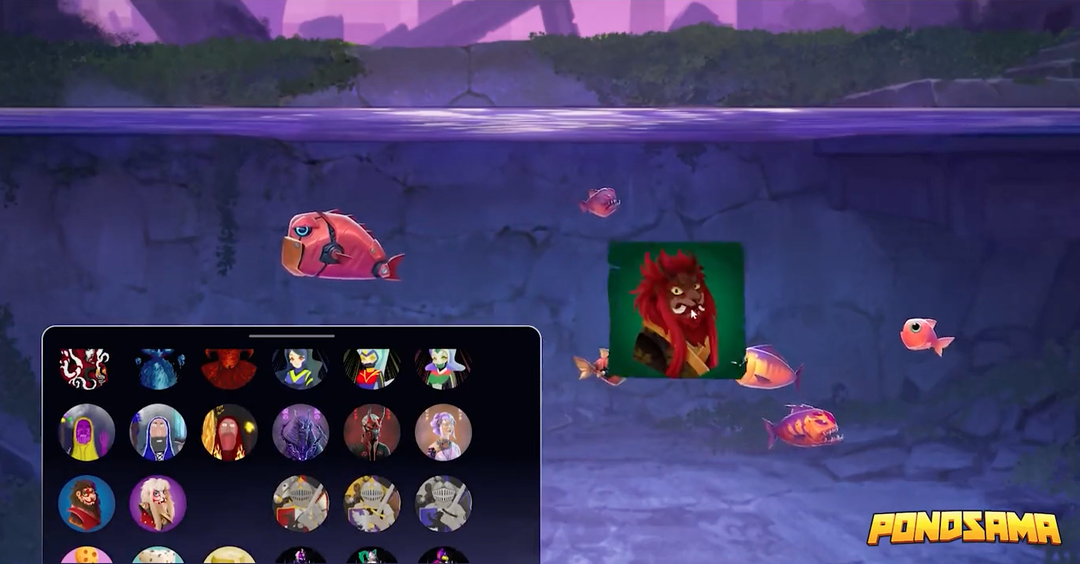 Raresama Ignite fuels creativity in the metaverse. The program provides select NFT collections with instant utility, exposure, and support. Learn more on the subpage below.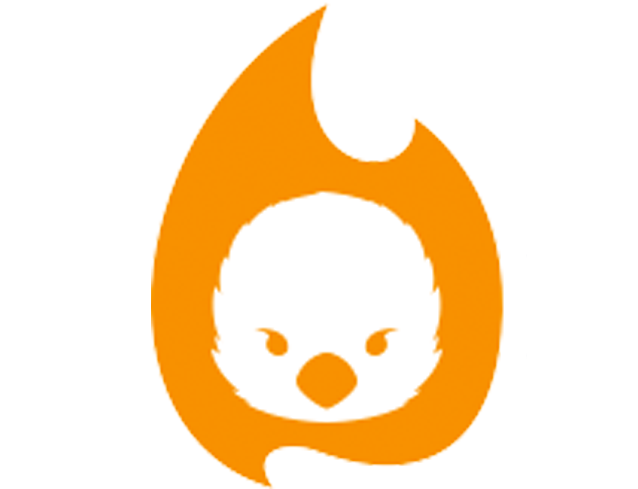 Raresama launched with the following featured collections, Gromlins, Raresama Originals and then PODs music NFTs. See the pages below for details on each collection: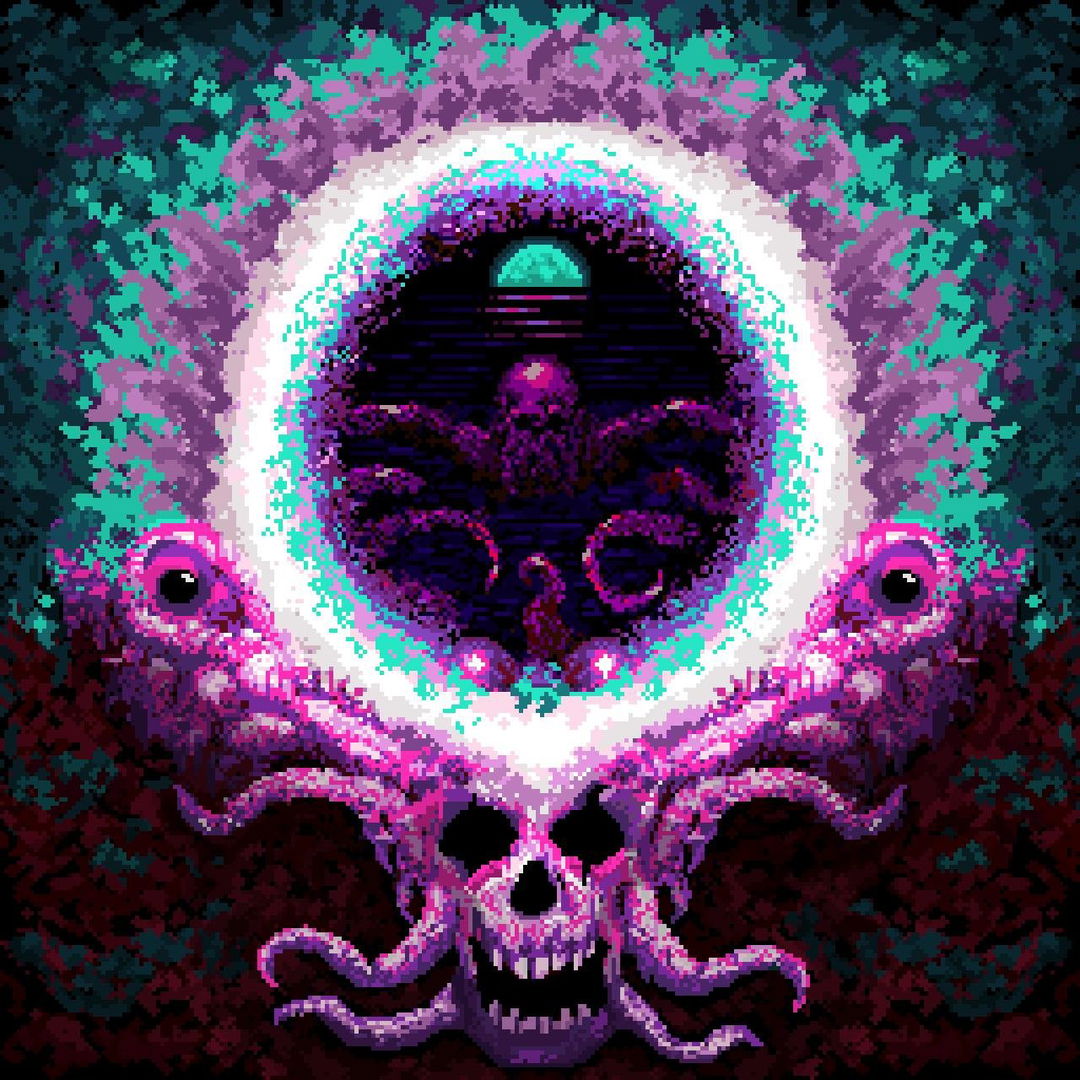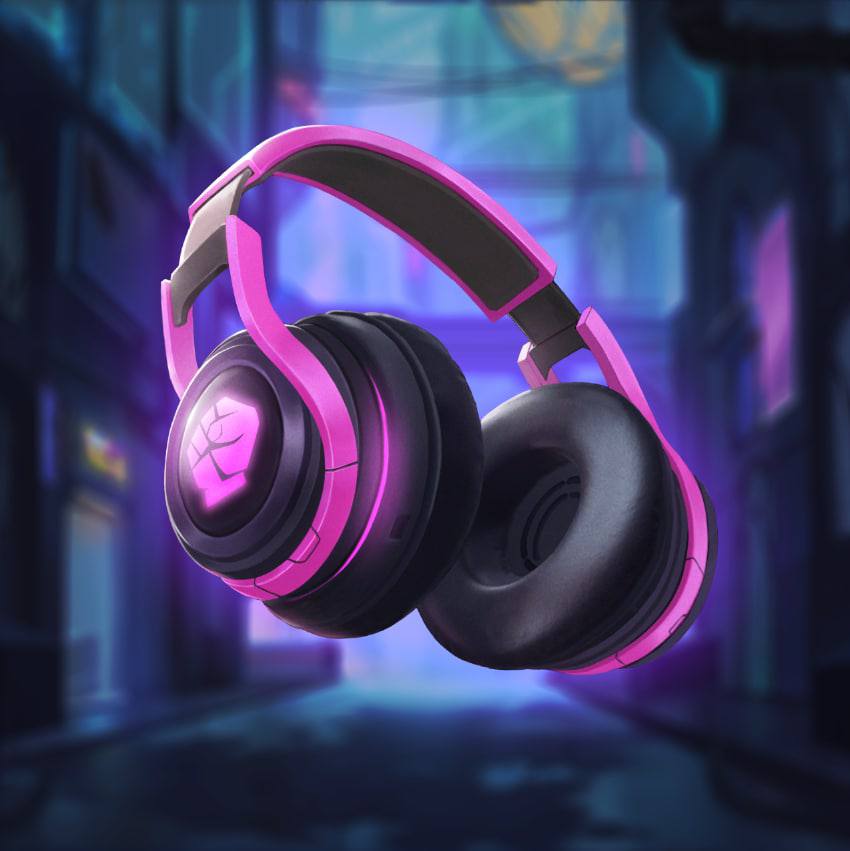 Please note: For NFT information on Gromlins please see
here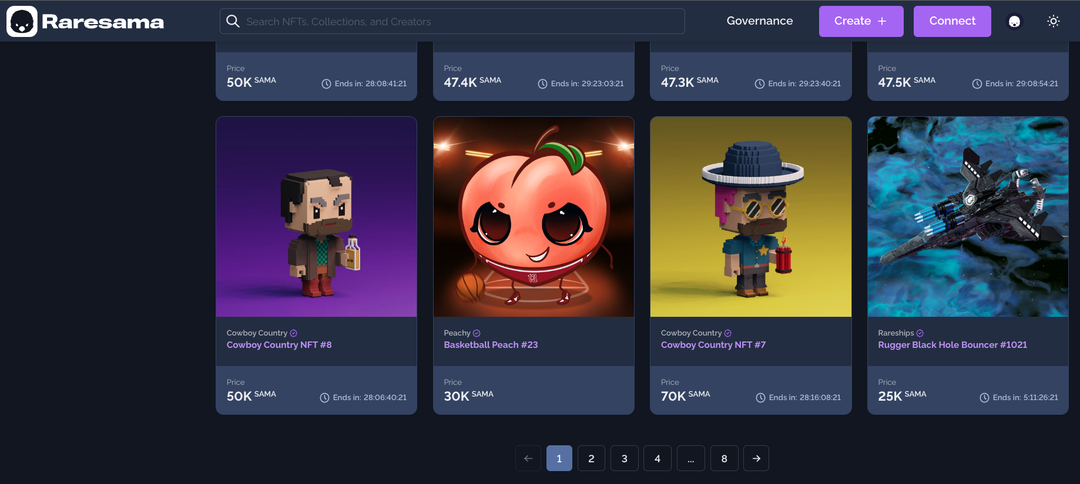 Raresama hosts unique NFT collections from a variety of talented crypto artists. With new collections launching regularly, Raresama supports digital creators working in a range of styles like sci-fi, nature, psychedelia, and more. Raresama offers collectors a curated selection of rare and engaging NFTs. By featuring a diverse range of collections, Raresama aims to provide a platform for any artist to showcase their creativity while giving collectors access to the latest innovative works.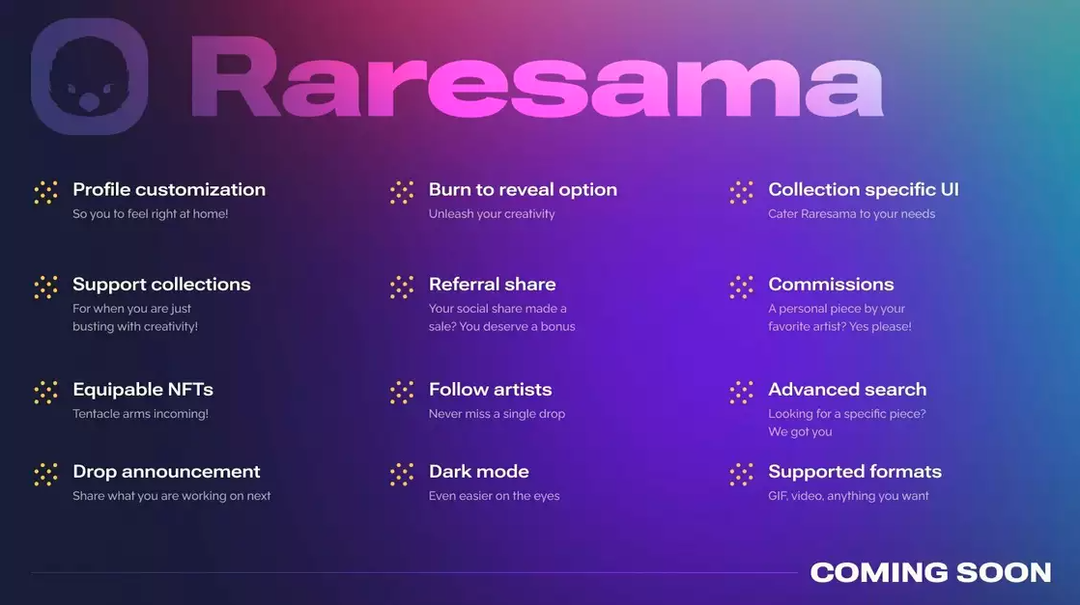 The Raresama team are continuously iterating and improving the platform as per the tweet below and as per the graphic above based on community feedback.
Planned addition examples include:
Drops: Release limited NFT drops from partnered artists and brands.
Mobile app: Develop iOS and Android apps to make Raresama accessible on mobile devices.
META NFTs: Create NFTs with utility in Moonsama's metaverse worlds.
Partnerships: Form partnerships with other NFT projects to cross-promote NFTs and communities. Example included below:
Raresama aims to nurture a new generation of crypto artists by giving them a platform to showcase their work and providing the utility to make their creations come alive. At the same time, it offers collectors unique digital art integrated into blockchain gaming and metaverse experiences.