PODs pioneered music utility in gaming as the first NFT project from web3 music platform Public Pressure in partnership with Moonsama.
Public Pressure collaborated with Moonsama, the leading NFT project in Polkadot, to introduce a new format for music that provides utility and gives fans a stake in the creative process.
PODs bridged virtual and physical worlds, distributing music through gaming environments and streaming platforms.
For musicians and labels, PODs enables direct access to audiences with lower fees and higher creative input.
For fans, PODs means connecting with artists through immersive musical adventures and sound design.
The 3,333 PODs NFTs offered a chance to own a landmark release, gain access to future experiences, and support Public Pressure and Moonsama's vision. When PODs sold out, it confirmed the potential for music NFTs to empower creators, build community, and shape environments.
By introducing music utility in gaming and new features with more in development, PODs reimagines distribution, control, and experience in web3—pioneering new possibilities for music anchored in community.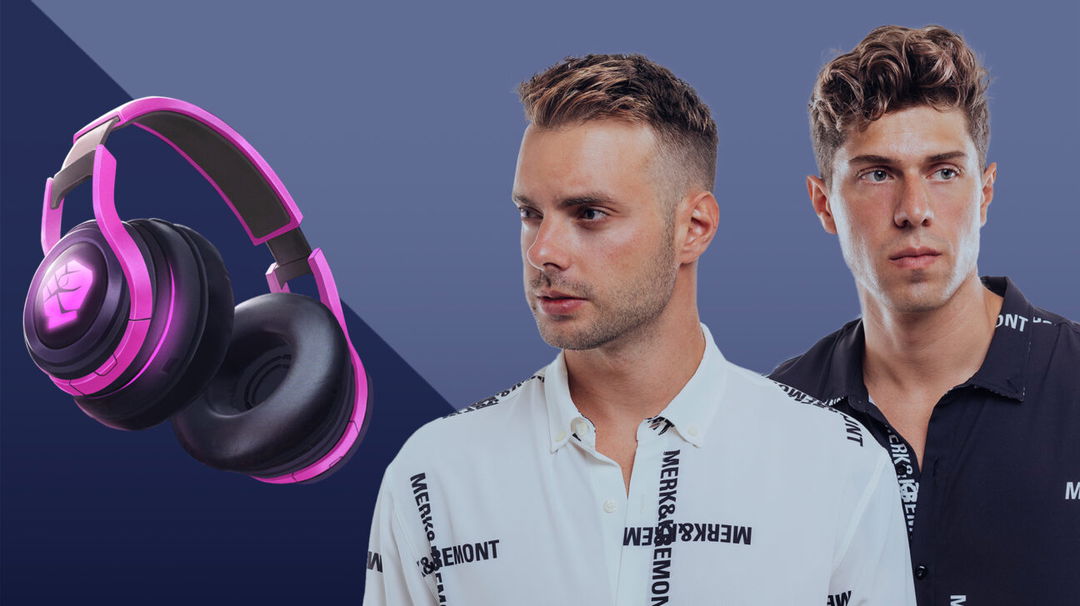 The PODs collection contains electronic music tracks, including songs from Merk & Kremont on launch. These tracks unlock special power-ups when players equip the PODs NFTs to play music during metaverse gameplay.
According to Moonsama co-founder Donnie Big Bags:
"The music NFT PODs are the perfect way to show cross project and cross metaverse utility. The first of its kind!"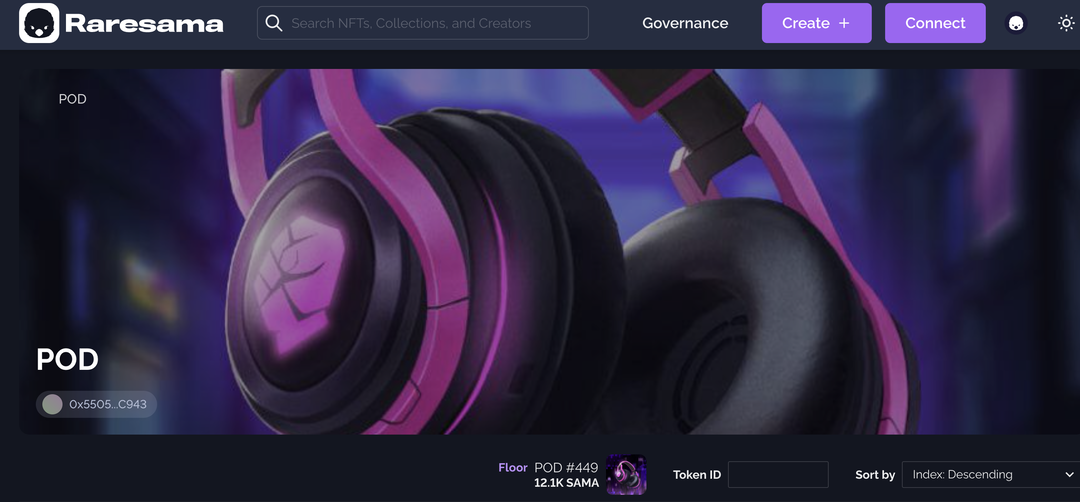 Each of the 3,333 PODs NFTs sold for $600 and sold out within days of release, generating nearly $2 million in revenue for Public Pressure and its recording artists.
The collection has since grown to include additional music from various artists like Honey Luv which included a "Fashion" NFT drop with Diesel providing access to Beatpressure, a rhythm game where players match button inputs to the beat of the song.
Read more about Diesel partnership
here
Read more about Beatpressure
here
PODs NFTs provide utility within Moonsama's metaverse platforms including Carnage and Pondsama. In Carnage, they create an area where the music plays and gives players a damage and resistance buff. The NFTs are also used as multiverse items that provide special abilities. PODs may provide benefits in other Moonsama metaverses like Gromlins Kart racing in the future as the collection continues expanding.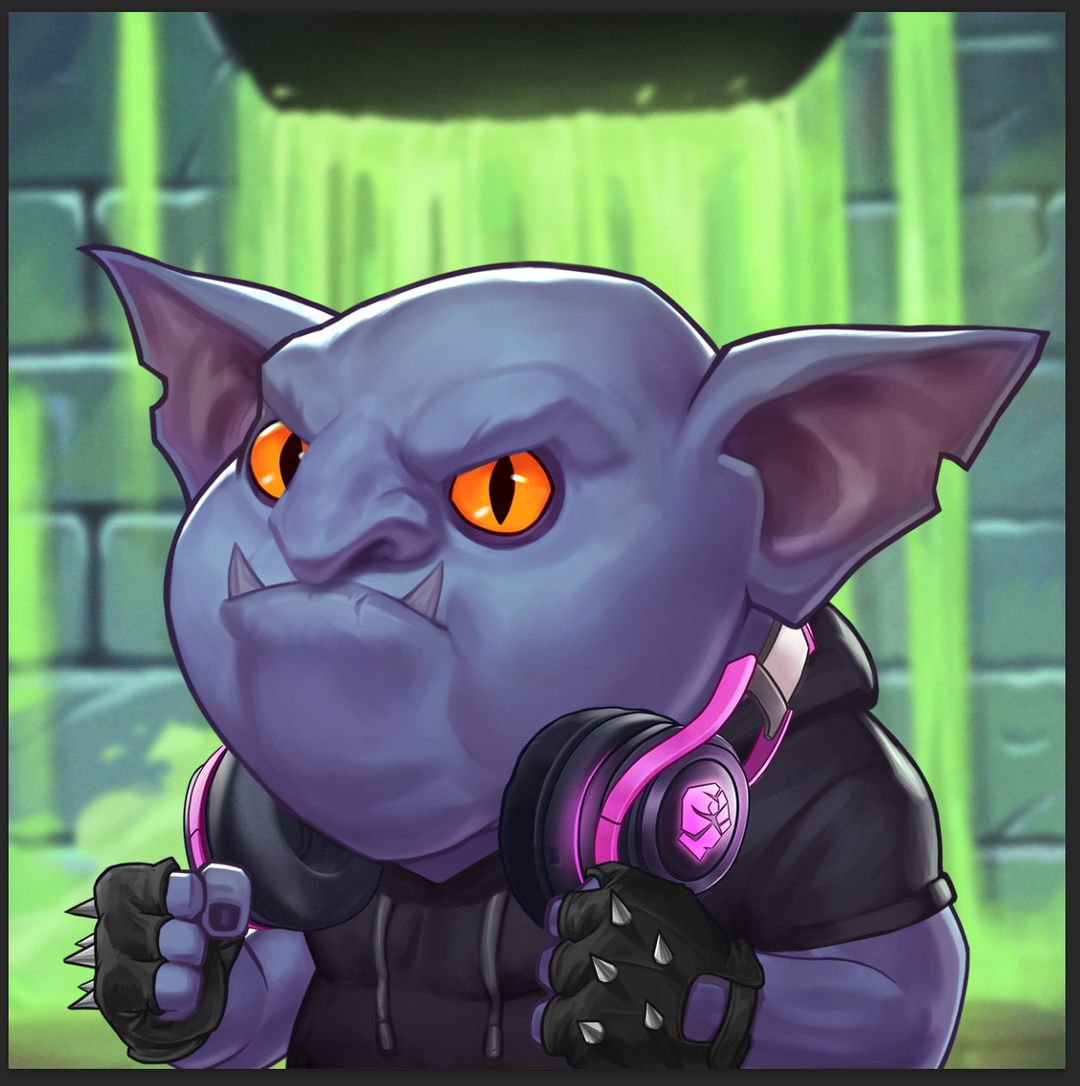 By introducing music as utility within gaming, Public Pressure and Moonsama are pioneering new experiences for both musicians and their fans in web3. The success of the PODs collection demonstrates demand for interactive music NFTs and the potential to build an entire ecosystem of utility around them.
Public Pressure founder Sergio Mottola said:
"By partnering with Moonsama, we're bringing NFT music to the Moonsama Metaverse and gaming communities for the very first time. By bridging digital and physical worlds, we're offering labels and artists a new way forward with innovative formats for their art. The success of this collaborative drop confirms our belief – that the future of music and culture consumption is on Web3."
Francesca Versace, founder and chief creative officer also shared her delight at the success of the initial launch together:
With additional music and utility features added since launch, PODs aims to continue expanding as an interactive medium for musical expression and community in web3. Owners gain access to exclusive perks as the collection develops, all anchored in shared experience of sound. For artists and labels, PODs demonstrates a new format to reach audiences, while opening pathways for music distribution and revenue generation decentralized from traditional channels.
PODs fueled the creation of Beatpressure, a new game where players match button inputs to music—extending fun into focus and rewarding top scores. As the collection grows, more songs will be added to Beatpressure and other interactive experiences, with owners receiving extended access.
Through collaboration and a commitment to shared values of community, creativity, and empowering fans and creators, Public Pressure and Moonsama continue pioneering music experiences native to web3.