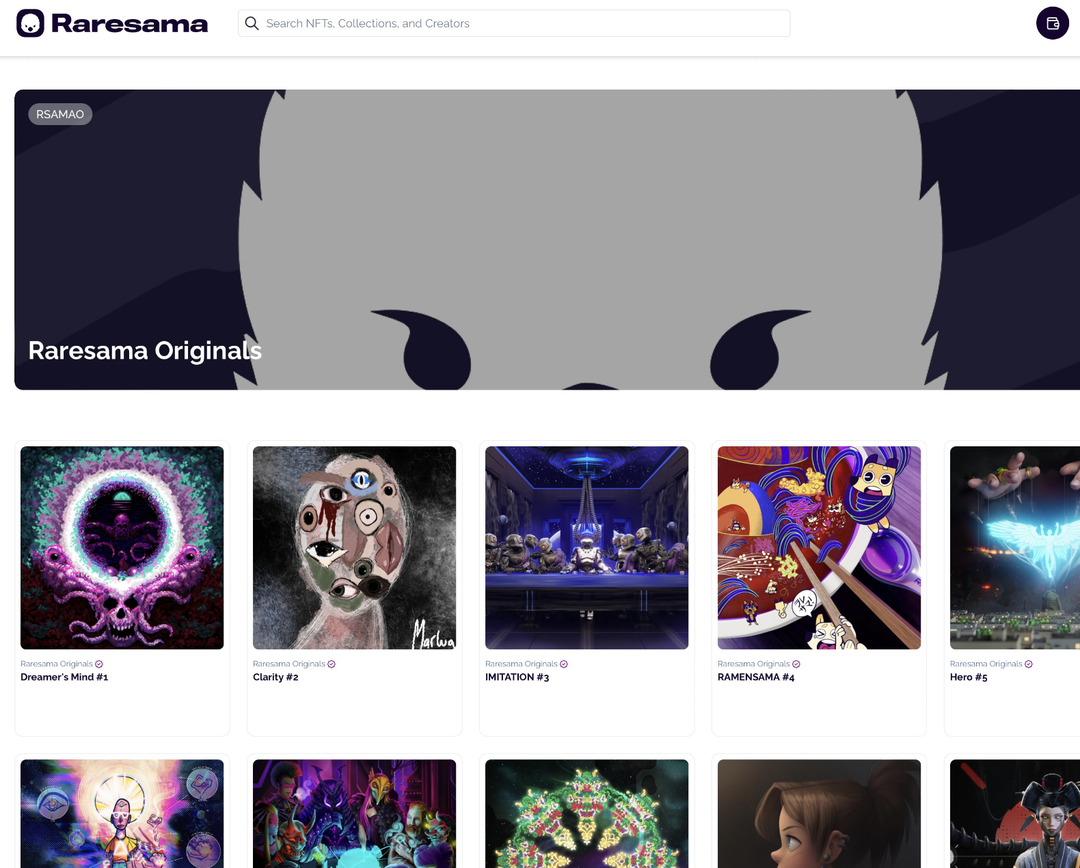 The Raresama Originals collection pays homage to the artists who built Raresama. Curated in collaboration with Raresama Ambassadors and led by Yumi Arts, the Raresama Originals collection contains 39 museum-worthy pieces of crypto art representing a diversity of styles.
Raresama premiered with the Raresama Originals collection, a one-off star-studded drop curated to celebrate the platform's launch. The collection includes 2D, 3D, voxel, pixel art, and even hand-painted traditional artworks with themes spanning impressionism, expressionism, abstract, cyberpunk, fantasy, and more.
According to the release tweet from Raresama, "Raresama launches with the most diverse collection you'll ever come across by the artists of Dotsama, containing digital 2D, 3D, voxel, pixel art and even hand-painted traditional artworks."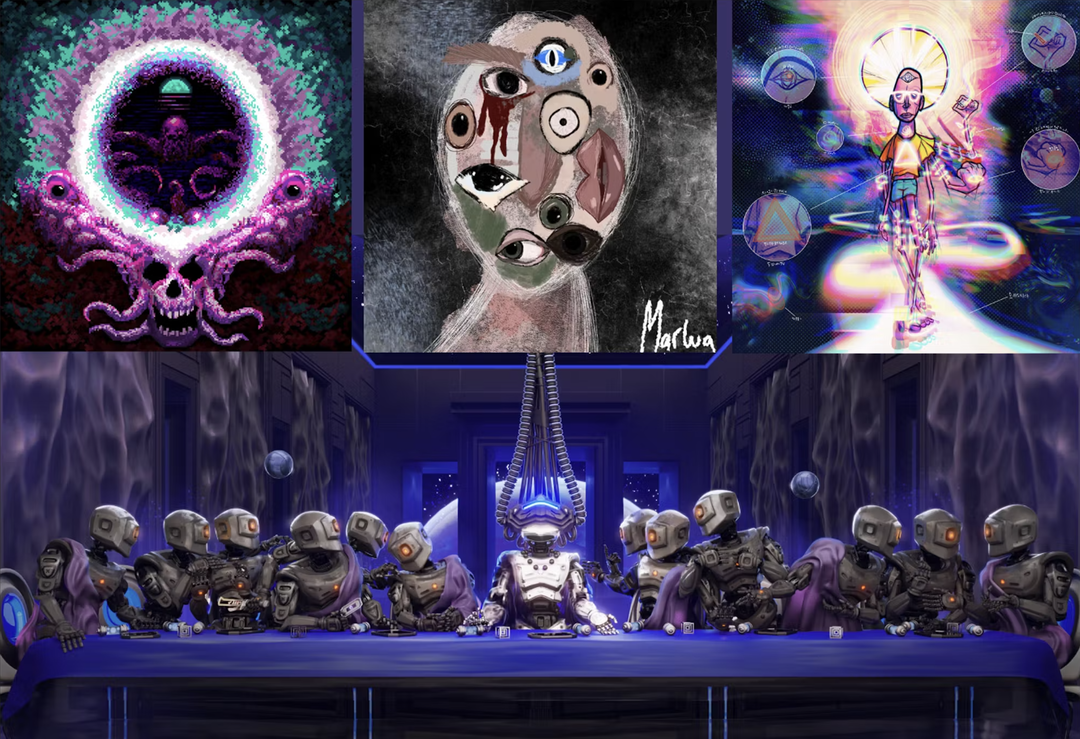 The Raresama Originals collection contains 39 NFTs including:
Dreamer's Mind #1 by Yumi
Clarity #2 by Marlua Kusama
IMITATION #3 by Under
RAMENSAMA #4 by Tako and Yaki's Shiba Tales
Hero #5 by Mr Candyman
Metagods - Welcome to the Void #6 - Wangdoodle
The Council #7 by SFR Council
Cyantium Flower #8 by Pink Orange
Rare Light #9 by Luigi Lucarelli
[cyber geisha] #10 by mad4ox
FIDELITY #11 by RainbowNFT
Spirit Master #12 by Sofpixels
Insideout #13 by OTD
The Original #14 by Shakti Gómez
Empires #15 by Hooker's
birth #16 by Hoshi
Cosmic Cycling #17 by Ruben Topia
The Collective #18 by drawingkeith
The Fruit Feast #19 by GLMR APES DAO
Golden Warrior #20 by Laranna
Bad Cat #21 by Rachel - LadyKusama
The Great Strate #22 by PABLO Mr Kusama
Rare bird #23 by ValyaNarts
Oriental Dream #24 by Akro DV
GENESIS #25 by Anime Legacy
Onryō #26 by Goku
Cybersama 2059 #27 by Soze
Tlalli the Shaman #28 by Colibry
Demons #29 by Ksenia Shikh
Thor Boarson - J.J Kirby #30 by Hog Lordz
Depth #31 by Zooeys
Skull #32 by Mourir Land
Magic Light #33 by 0x33ff5a7e74e4e3f059c71f92711518c10a4e8458
Never Letting Go #34 by Angelette
Spirit of crows #35 by Tanka
JOY #36 by Moldycreations
Out of the darkness #37 by Sauciejam
T W I L I G H T #38 by Eva
Burnt Vessel #39 by MCD Arts
This incredible collection was auctioned over the first week of Raresama's launch in September 2022. Raresama is 100% community governed and curated; NFTs on the platform must be voted in by the community. For this, Raresama has its own $SAMA governance token that provides community members with voting and governance rights.
Owning an Original provides collectors with a rare piece of Raresama's history and a chance to support the platform's earliest visionaries. For the artists featured, Raresama Originals represents an opportunity to establish their practice at the vanguard of the NFT art movement.
The Raresama Originals collection sold out on the Raresama marketplace within the first day of the platform's launch. Secondary sales have seen pieces resell for as high as 5-10x the initial listing price as collectors compete to own a coveted early artifact of Raresama's journey to reshape virtual experiences.
For the artists and collectors involved, Raresama Originals captures a turning point when digital art first gained portal into new frontiers of creativity. Though the collection is finite, its impact continues as Raresama fuels more pioneers and more firsts—building on the foundation of imagination established with its earliest drop.
Raresama aims to nurture a new generation of crypto artists by giving them a platform to showcase their work and providing the utility to make their creations come alive. At the same time, it offers collectors unique digital art integrated into blockchain gaming and metaverse experiences. Raresama Originals commemorates where that journey began.
To check out Raresama originals, visit the Raresama collection by selecting the button below (If collection not visible on Moonbeam please swap to the sama network at the top of the page):