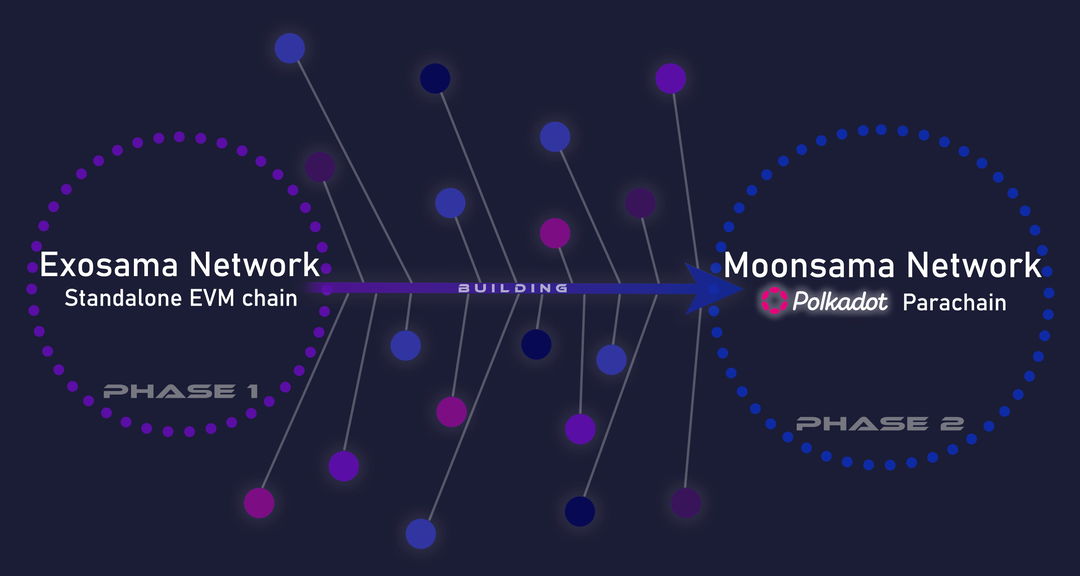 Moonsama operates multiple blockchain networks as part of its growing ecosystem. The main networks are:
Exosama Network - An EVM-compatible standalone testnet launched in October 2022 to power initial Moonsama products and services. It uses a Proof of Authority consensus model.
Moonsama Network - An upcoming Polkadot parachain that will serve as the primary mainnet for the Moonsama ecosystem. Slated to launch in Q3 2023 after winning a 5 year lease.
Ethereum - In May 2023, the SAMA token was redeployed on the Ethereum mainnet to establish interoperability between Ethereum and the upcoming Moonsama Network. SAMA will be bridgeable between the two networks.
For more information on SAMA token please see wiki article here: SAMA Wiki Info
For more technical specifics on SAMA token please see docs article here: SAMA Docs Info
This multi-chain architecture allows Moonsama to leverage the strengths of each network for security, scalability, and connectivity. The Exosama testnet enables rapid experimentation while the Polkadot parachain and Ethereum provide production-grade capabilities.