Following example using MetaMask but other wallets will have similar steps.
1. To Add $SAMA on ETH to your wallet, please first navigate to the official token contract on Etherscan here: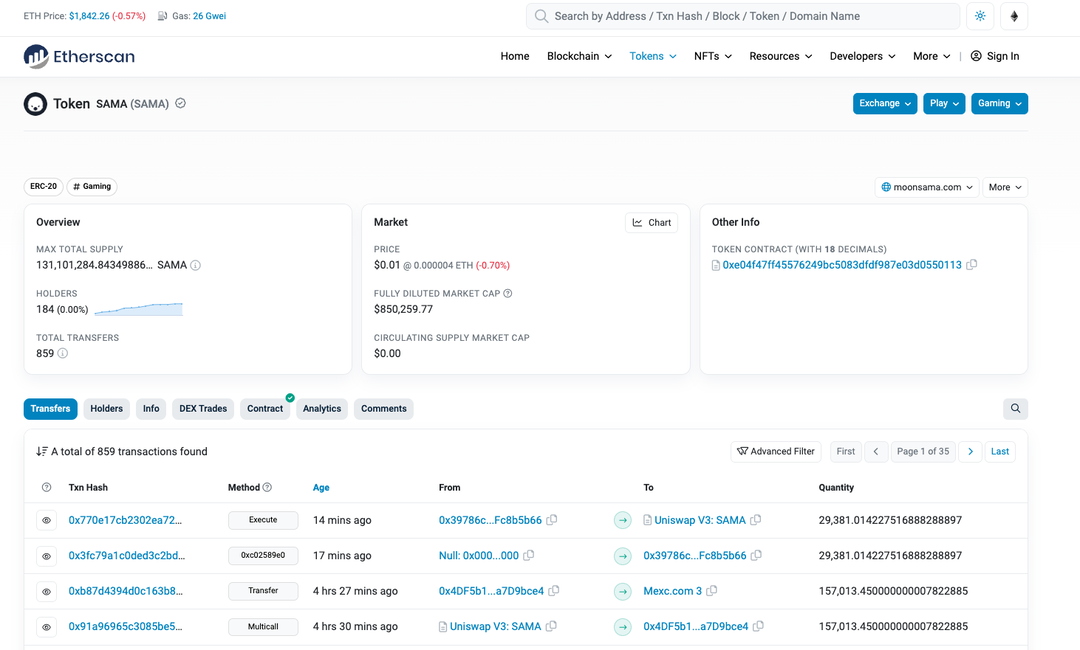 2. Next on the Etherscan website please select the More dropdown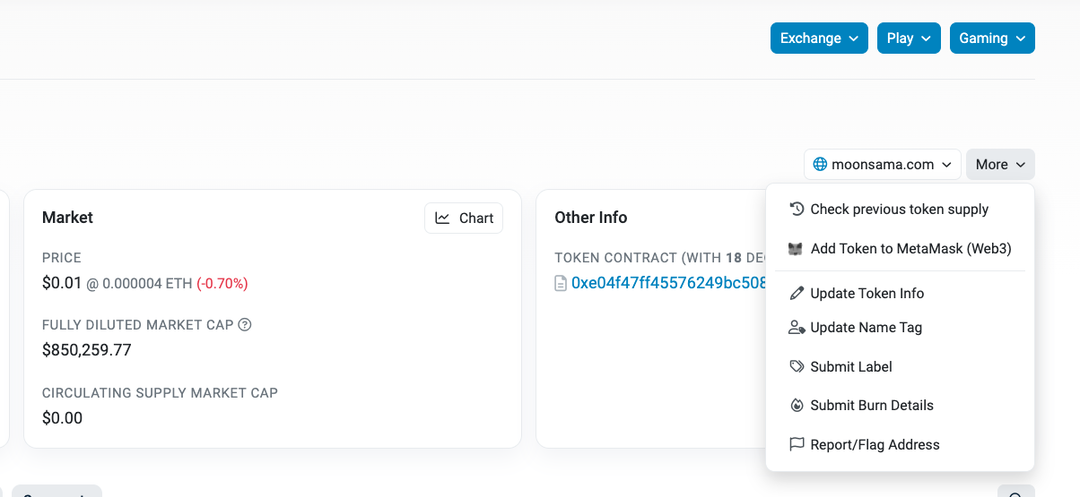 3. After selecting this please select the Add Token to Metamask (web3) selection. This will trigger your web3 wallet and you will then be prompted to add token to wallet as per the following: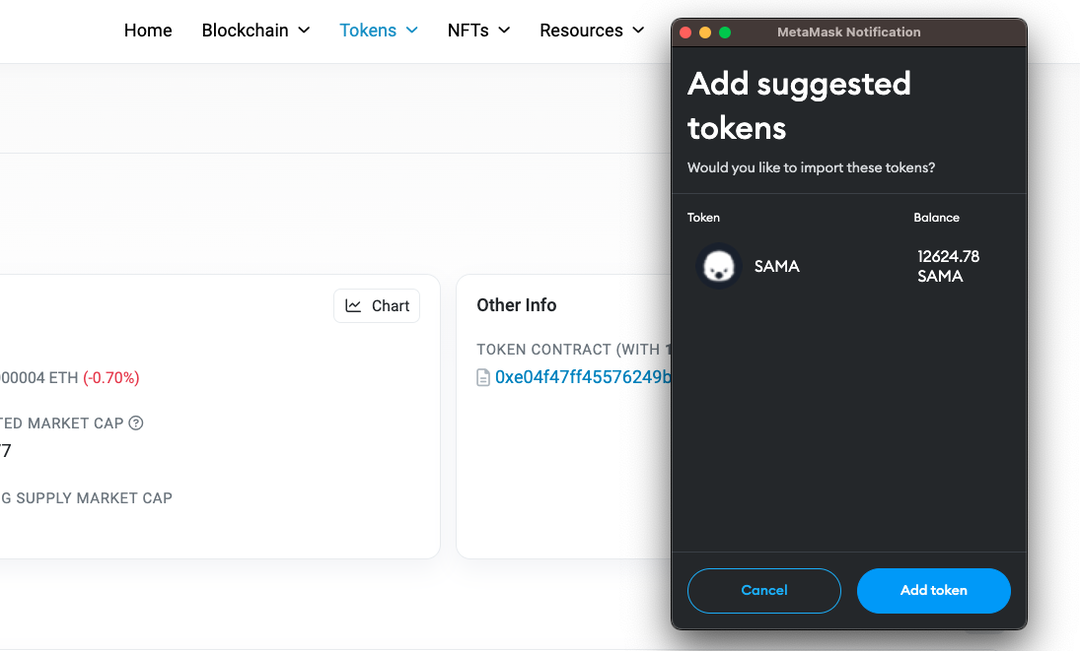 4. The tokens will then be shown in your wallet under the tokens tab: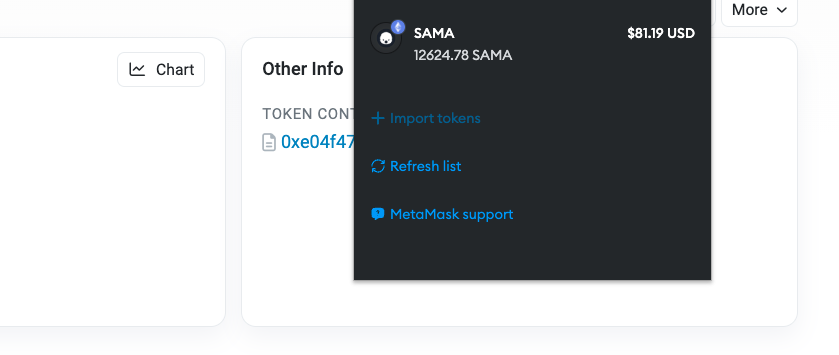 Congratulations you have now added $SAMA ERC20 token on the Ethereum network.