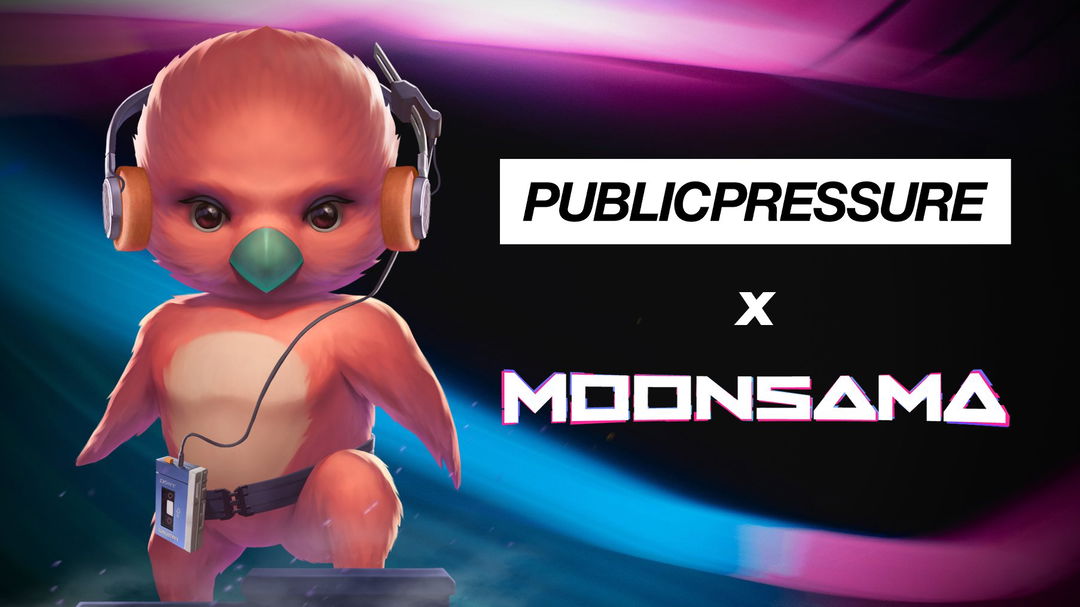 Public Pressure, a key partner within the Moonsama ecosystem, is a transformative entity in the music industry. Originating as a prominent music online community and magazine in 2015, Public Pressure has evolved to become a pioneering Web 3.0 culture platform. With its headquarters in London and global offices, Public Pressure stands at the intersection of music, culture, and technology.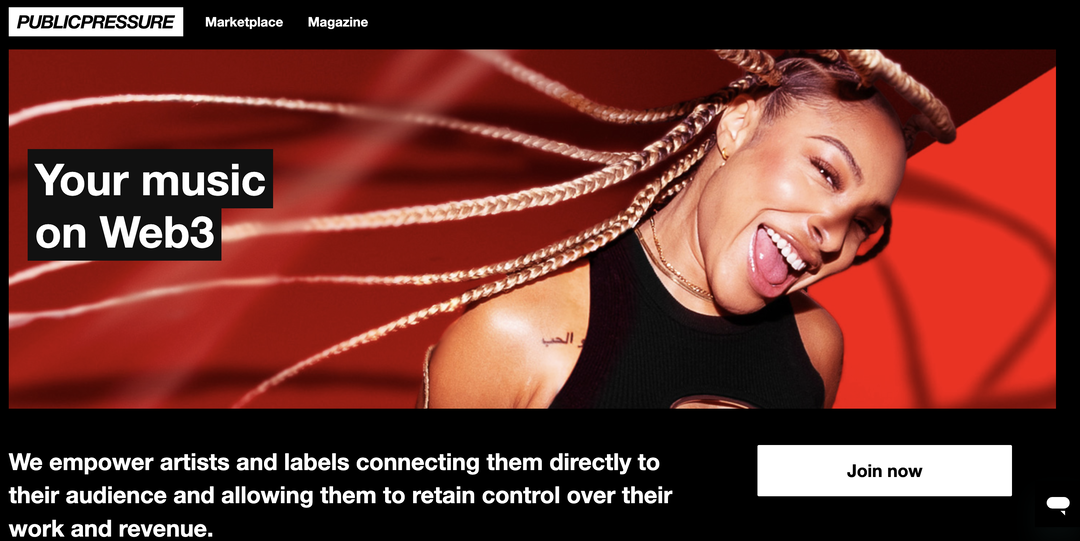 Embracing a completely Web3-focused approach, Public Pressure leverages the Polkadot blockchain, known for its incredibly low total electricity consumption and carbon emissions compared to other proof-of-stake (POS) blockchains. This enables a seamless transition from the traditional music industry into the dynamic world of Web3. Public Pressure connects emerging artists with fans and brands using blockchain technology, empowering artists to create, distribute, and monetize their content in a decentralized way, while giving fans access to exclusive experiences and rewards. Public Pressure also collaborates with global brands like Diesel to promote web 3.0 culture and support the creative community.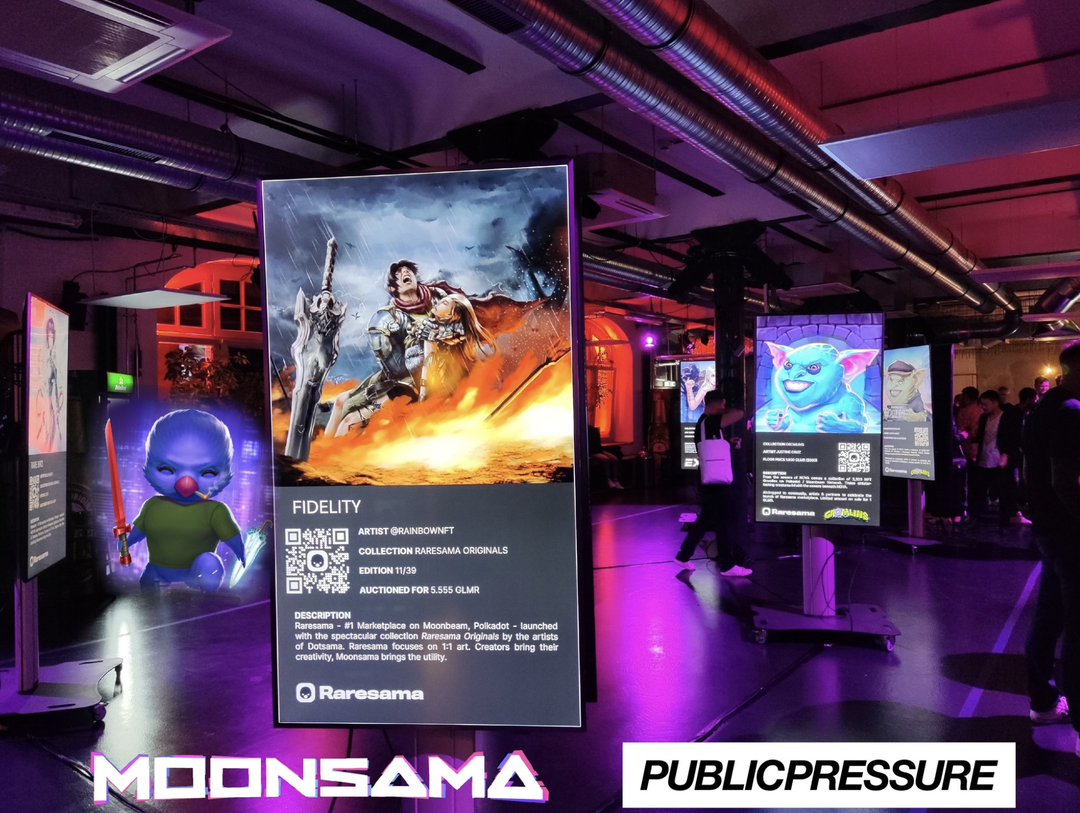 In collaboration with Moonsama, Public Pressure has introduced an innovative concept: music as a gaming utility within the Moonsama metaverse. This partnership has opened up new possibilities and avenues for both artists and gamers alike, marking a significant milestone in the convergence of music, gaming, and technology. The partnership was announced on the 29th of April 2022, marking a significant expansion for Moonsama. Together, Public Pressure and Moonsama are pushing the boundaries of web 3.0 culture and creating value for artists, fans, and brands.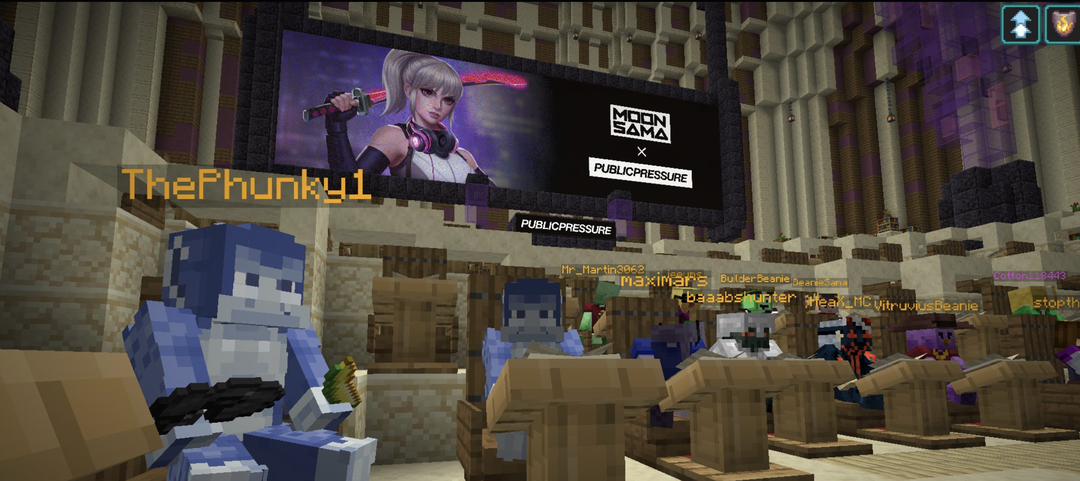 Public Pressure is led by a team of experienced professionals who are passionate about music and technology: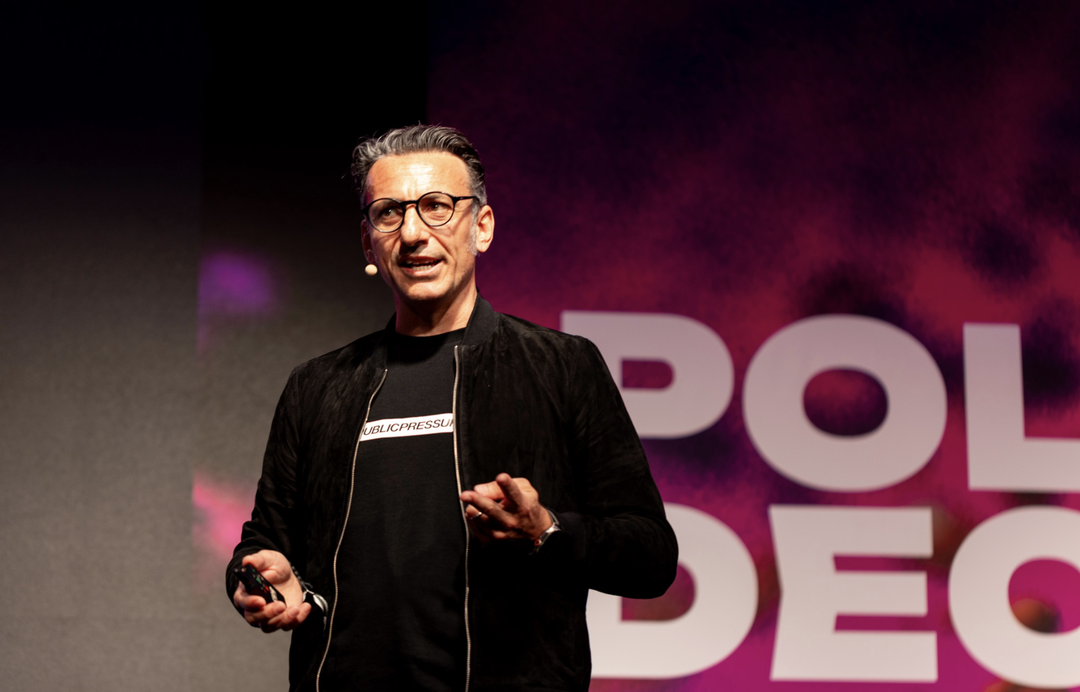 Sergio Mottola, Co-Founder & President, is also the Chief Strategy Officer at Moonsama. With over two decades of experience as a venture capitalist, corporate strategy executive, and insurance industry professional, Sergio brings a wealth of knowledge and strategic acumen to the table.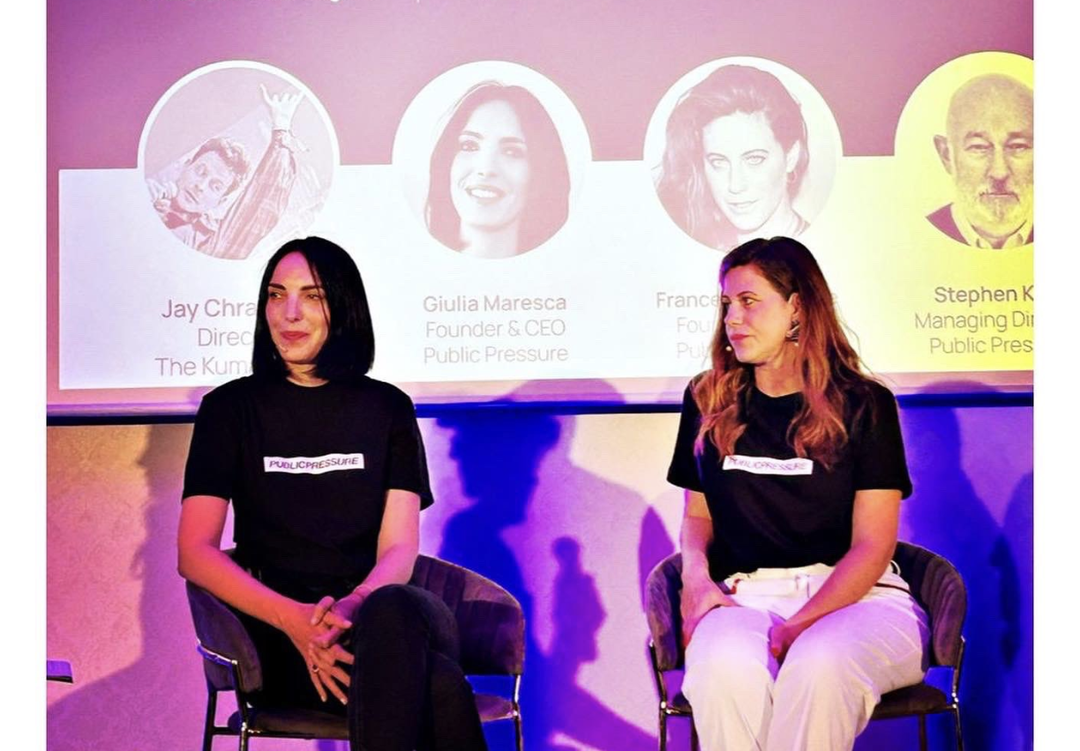 Giulia Maresca, CEO and Co-Founder, has a rich background in the fashion industry, having served as a Fashion Director at luxury brands such as Emilio Pucci, Christian Louboutin, Tod's, Moncler, and All Saints.
Francesca Versace, Chief Creative Officer and Co-Founder, is an Italian fashion designer and the niece of Donatella and the late Gianni Versace. She has collaborated with prestigious brands in Milan, London, and Asia.
Alfredo Violante, Chief Brand Officer and Co-Founder, is a digital artist, curator, and developer. He is also the co-founder of DiMoDA, the Digital Museum of Digital Art.
The team is further strengthened by advisors from Moonsama, including Donnie, the President of Moonsama, and Christoph Kampitsch and Mark Cachia from Scytale Ventures.
Public Pressure's innovative approach to music and gaming is best exemplified by their launch of PODs, a collaboration collection with Moonsama. PODs are unique NFT headphones that offer special abilities in games within the Moonsama ecosystem. These NFTs represent a new era of music utility in gaming, allowing artists to perform live shows for their fans in metaverses like Carnage and Pondsama.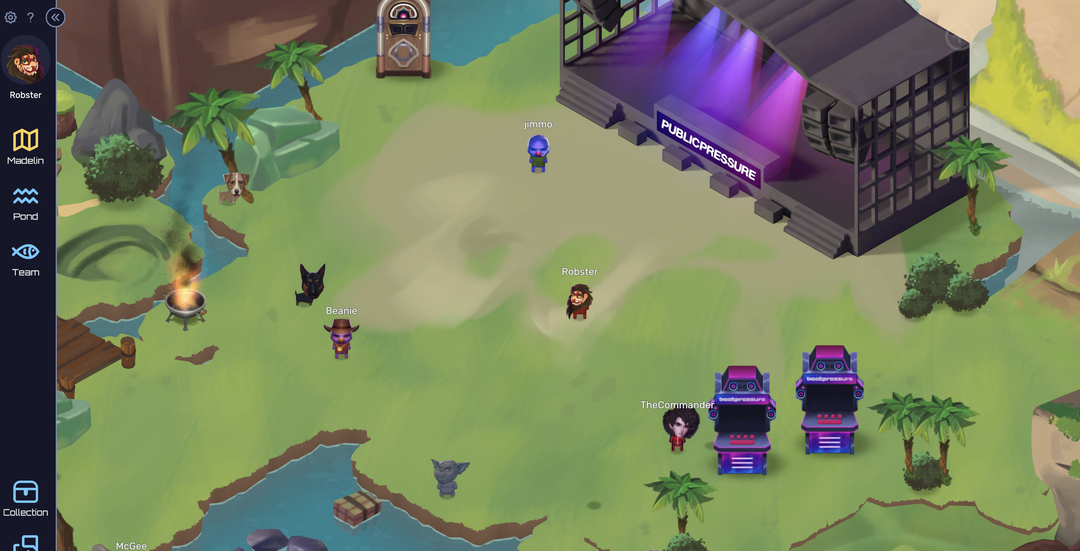 Pondsama, a browser game within the Moonsama metaverse, allows players to explore, listen to music, collect resources, and engage in battles. The integration of PODs into this environment enhances the gaming experience, providing an immersive musical journey that is both entertaining and rewarding.
The launch of the PODs collection was a resounding success, generating over 2 million dollars in sales in just 24 hours. The collection sold out in minutes on Raresama, the NFT marketplace powered by Moonsama. This achievement not only underscores the potential of music NFTs but also highlights the growing demand for interactive and immersive gaming experiences.
To explore the PODs collection, you can visit here.
For more information about the collaboration and its impact, you can read here.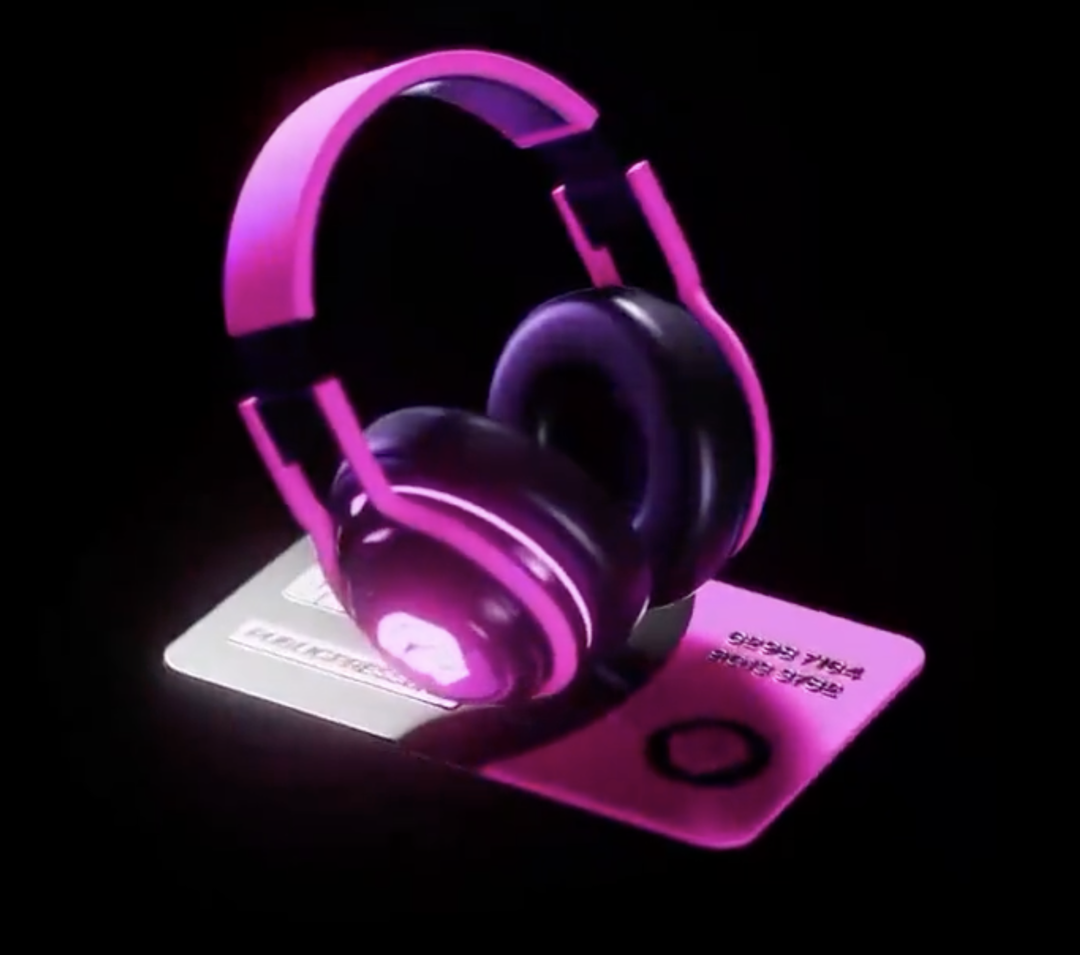 In addition to their in-game utility, PODs also offer real-life benefits. The Public Pressure Degen Pass, for instance, provides exclusive access to events and special privileges that are yet to be announced. These Passes were given as a token of appreciation to those who supported Public Pressure and Moonsama by purchasing PODs.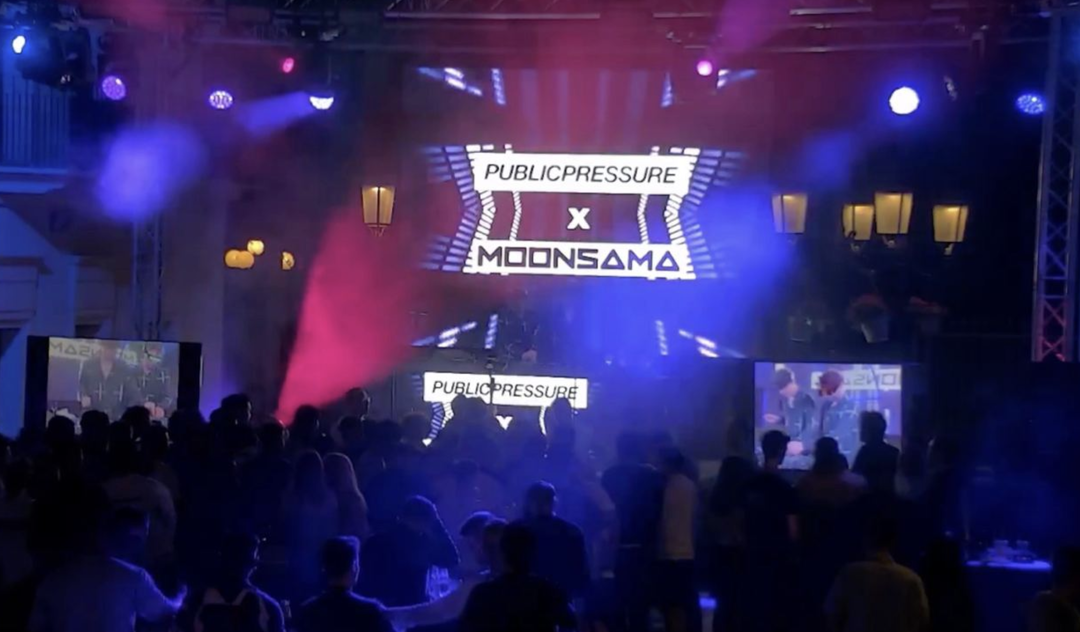 The integration of real-life utility into the NFT space is a testament to Public Pressure's commitment to bridging the gap between the virtual and physical worlds. It's a bold step towards a future where digital assets can have tangible benefits in our everyday lives.
For more information about the Public Pressure Degen Pass, you can visit here.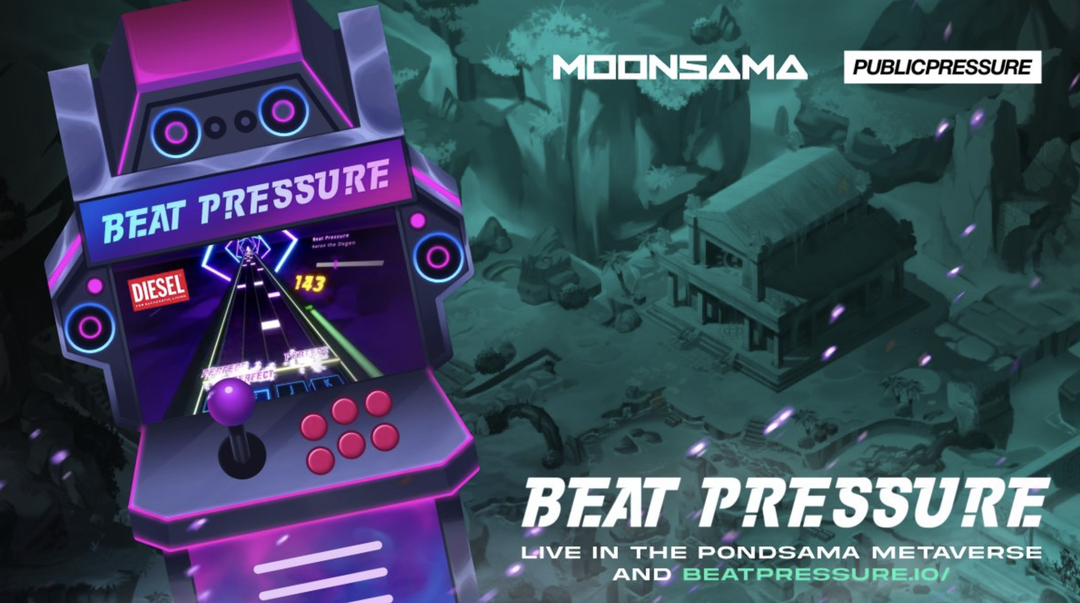 Public Pressure has taken the gaming experience to a new level with the introduction of Beat Pressure, a browser-based rhythm game. This innovative game allows players to engage with their music NFTs in a unique way - by playing along to their rhythm.
Beat Pressure offers a variety of levels, each featuring different music NFTs available on Public Pressure's marketplace. This includes tracks from the Diesel x Public Pressure collaboration, adding an extra layer of excitement to the game. As players progress, new levels and music NFTs are introduced, providing a continuously evolving gaming experience.
For more information on the collaboration with Diesel, please refer to the Diesel wiki page here: Diesel
To celebrate the launch of Beat Pressure, Public Pressure hosted the first tournament, offering a substantial prize pool for the winners. This event not only heightened the excitement around the game but also showcased the potential of music NFTs in creating engaging and competitive gaming experiences.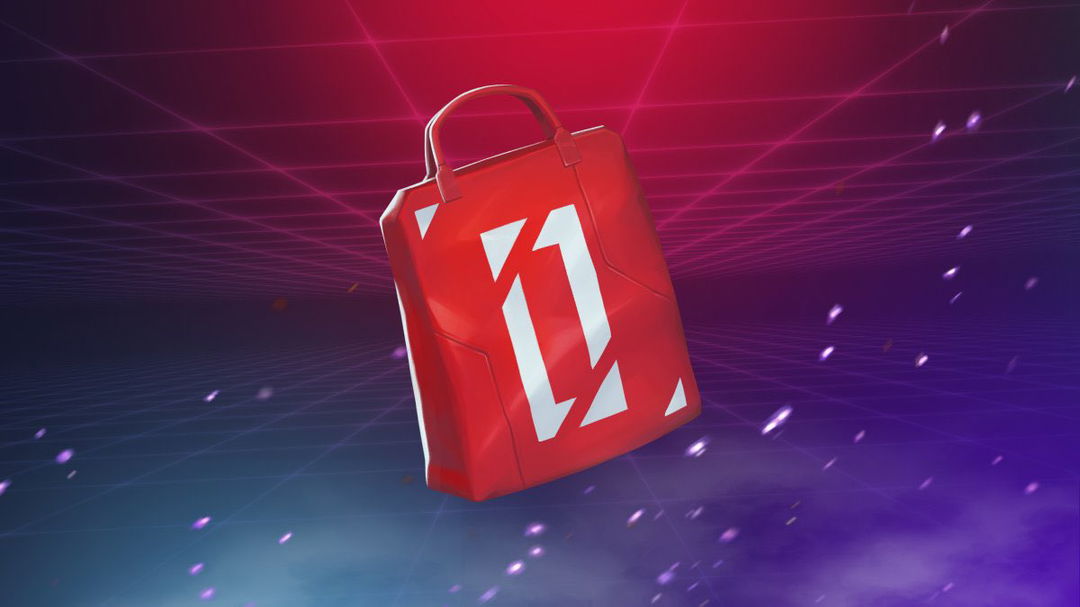 In addition to the in-game rewards, players who participate within the first seven days will receive a limited edition NFT as a token of their involvement. To unlock this exclusive NFT, players must complete at least one level and import their music NFT onto the Multiverse Portal.
Beat Pressure represents a significant milestone in the integration of music and gaming, offering a unique platform for players to interact with their music NFTs. It's a testament to Public Pressure's commitment to creating immersive and interactive experiences in the Web3 space.
Unleash your rhythmic prowess and embark on a melodic adventure with Beat Pressure today!
---
You can learn more about the team and their vision on their website:
You can also follow them on Twitter:
https://twitter.com/jointhepressure
Record of the Day:
https://www.recordoftheday.com/news-and-press/public-pressure-announces-partnership-with-diesel-to-promote-emerging-artists-with-web3-culture-technology
Visit the Web3 culture hub on the Public Pressure website: https://we.publicpressure.io/diesel/
And partnership onto Polygon:
https://twitter.com/0xPolygonLabs/status/1661938335978332161