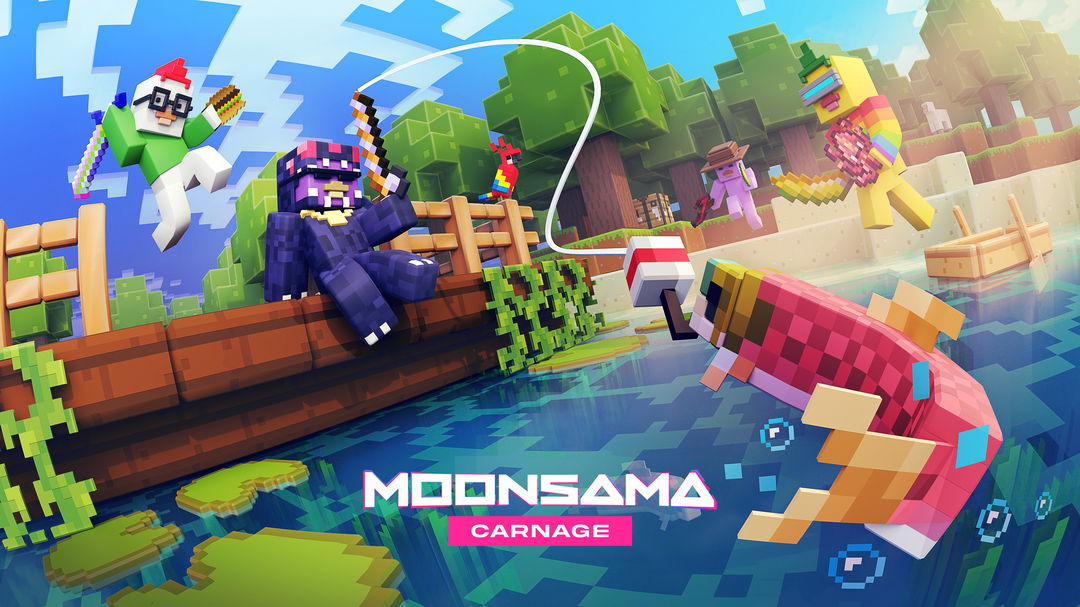 Carnage is a thrilling and immersive event within Moonsama's Multiverse. While currently focused on the Minecraft Metaverse, Carnage's design allows for potential expansion into other gaming environments. It's a place where community, competition, and blockchain technology converge to create a unique gaming experience.
The first Moonsama Carnage event took place on the 31st of October 2021, marking a memorable Halloween where our Moonsamas earned utility. Since then, every week, players gather to compete, collaborate, and craft unique on-chain NFTs using resources gathered within the game at 16:00 UTC on Sundays.
From intense battles to strategic resource management, Carnage offers something for every player, whether you're a seasoned gamer or new to the Moonsama ecosystem.
Setup and More Game Modes
Stay updated with this link and follow the Carnage rules... It's essential for the community. We have the Sama Police and the Moonsama Court ready for it!
mcapi.moonsama.com/carnage