The Vision
Our President's (DonnieBigBag) passion for gaming and blockchain technology fuels the Moonsama mission. With a bold vision in mind, we are dedicated to creating a platform that transcends boundaries, fuels creativity, and amplifies the voices of gamers and builders. Our goal is to revolutionize the gaming experience by embracing the unstoppable nature of Web3.
Community members and players have the freedom to create their own communities and tournaments, fostering a sense of ownership and collaboration. Driven by community-driven decision making, the Moonsama Gaming Platform is designed to be governed by NFT holders who actively participate in shaping game selection and rules, ensuring a vibrant and engaging gaming environment.
We aim to foster a sense of ownership and collaboration among players, where they come together, play games, and earn valuable NFT rewards.
The team leverages both Web2 and Web3 (DIDs) login systems. We also envision the platform as a Web3 Achievement Dashboard using KILT technology. Drawing from our previous experience with Carnage events, where in-game performance affected on-chain assets, we aim to incorporate similar dynamics into the Moonsama Gaming Platform.
Join us on this exciting journey as we pave the way for a decentralized and innovative gaming experience. Together, let's embrace the limitless potential of Web3 and transform the gaming landscape.
Scalability and Reach
Moonsama is designed to accommodate a large and active user base, with scalability in mind. The platform has the potential to host thousands of players who can come together and have fun each week. As the user base grows, the platform will continue to evolve and expand, ensuring a seamless and enjoyable gaming experience for all participants.
Revolutionizing Gaming Through Web3 Technology
The Moonsama journey began with a vision to merge the exciting world of gaming with the transformative power of Web3 technology. Our comprehensive whitepaper delves deep into the technical aspects, outlining our commitment to creating a decentralized gaming platform that rewards users, empowers communities, and showcases the limitless potential of blockchain integration.
Empowering the Community for a Shared Vision
In our crowdloan paper, we present an opportunity for the community to actively participate in the growth and development of the Moonsama Gaming Platform. By contributing to our crowdloan campaign, users become not just supporters, but integral members of a movement that champions community-driven gaming and unlocks a new era of Web3 experiences.
Partnerships and Support
Moonsama has garnered sponsorship and support from various Web3 projects and upcoming blockchain games. These collaborations aim to strengthen the platform's position within the Web3 gaming ecosystem and bring innovative gaming experiences to the community.
Integration with the Polkadot Ecosystem and Multi-Chain Approach
The Moonsama Gaming Platform is deeply integrated into Polkadot's ecosystem technology, support, and community. The platform leverages Moonsama's Multiverse portal as a substrate, connecting various blockchains and metaverses, following our multi-chain ambition. This integration showcases the importance of gaming in the Web3 space, alongside other pillars such as DeFi and NFTs.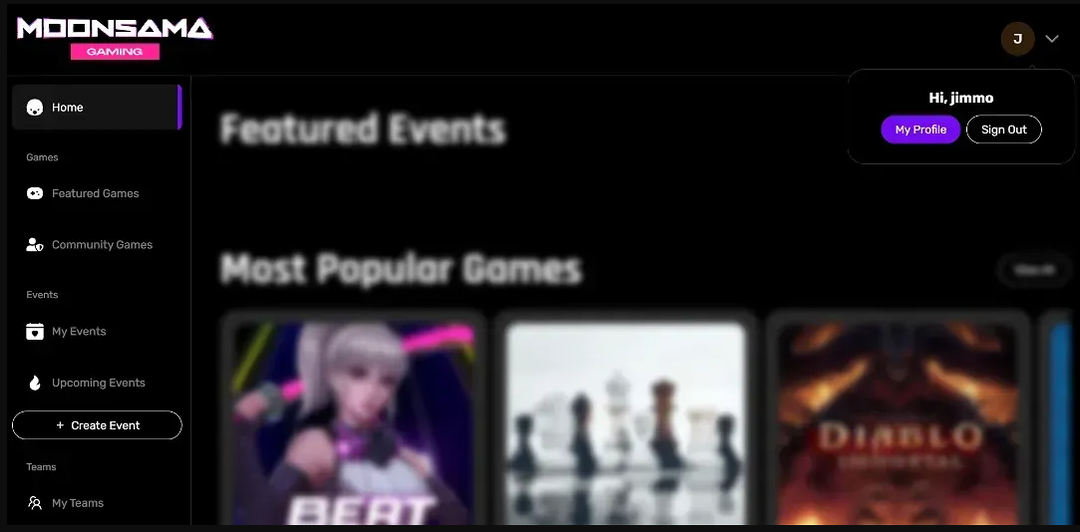 1) Signing Up Process: Joining the Ranks of Moonsama Adventurers
Getting started on the Moonsama Gaming Platform is a breeze. Simply sign up using your email address and embark on an adventure like no other. We prioritize user-friendly onboarding, ensuring that anyone can join the ranks of Moonsama adventurers with ease.
2) Setting Gamer Tag: Personalize Your Gaming Identity
Your gamer tag is more than just a name—it's a representation of your gaming identity. Personalize your profile by setting a unique gamer tag that resonates with your style, personality, and aspirations. Stand out from the crowd and let the world know who you are in the gaming universe.
3) Hosting and Joining Tournaments: Ignite Your Competitive Spirit
Tournaments are the heart and soul of the Moonsama Gaming Platform. Whether you're a seasoned pro or a casual gamer, our platform offers a wide range of competitive events to test your skills, challenge your limits, and connect with like-minded individuals. Host your own tournaments or join existing ones to experience the thrill of friendly competition.
4) Available Rewards and Prizes: A World of Riches Awaits
Prepare to be rewarded for your gaming prowess on the Moonsama Gaming Platform. Explore a world of riches, from in-game items and exclusive NFTs to cryptocurrencies and other digital assets. The more you play, the more opportunities you have to unlock valuable rewards and enhance your gaming experience.
5) NFTs and Tournament Participation: Embrace the Future of Gaming Assets
As a Web3 gaming platform, Moonsama embraces the power of non-fungible tokens (NFTs). Certain tournaments may require NFT participation, opening up a world of exclusive rewards and assets. Immerse yourself in the world of NFTs, showcase your unique collection, and unlock new opportunities through the intersection of gaming and blockchain technology.
6) Contacting the Moonsama Team: Forge Connections with the Guardians of the Platform
We value your feedback, suggestions, and inquiries. Reach out to the Moonsama team through our dedicated communication channels. Whether you have questions, need assistance, or want to share your thoughts, we're here to listen and support you every step of the way.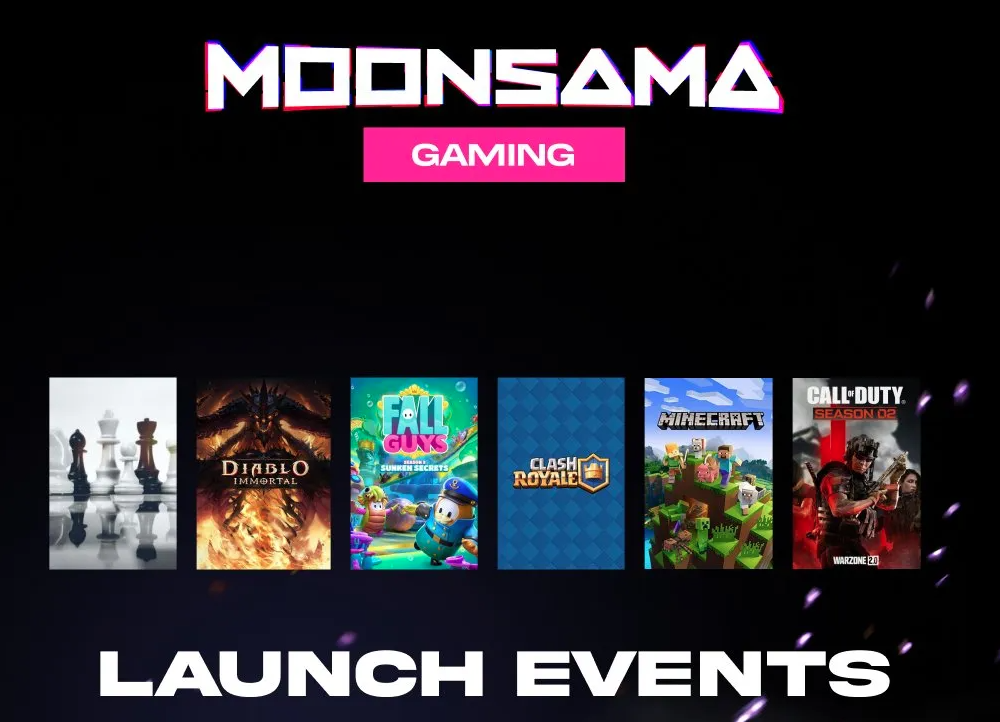 Launch and Features
The Moonsama Gaming Platform is launching to introduce thousands of new players to the ecosystem. The platform empowers the community to host gaming events with on-chain rewards, fostering a sense of engagement and excitement. Moonsama's journey started with importing NFTs into Minecraft, and has now evolved into creating a blockchain-based gaming experience that encompasses multiple in-house and external communities' games, the Moonsama Metaverse and Beatpressure from Public Pressure.
The platform offers a wide range of incentives, including fungible utility tokens, equipable NFTs, and on-chain rewards, all aimed at enhancing the gaming experience and rewarding active participation. The beta phase was just released on the 25th of June, 2023. The alpha launch of the platform on March 29, 2023. This is just the beginning, as the team continuously improves and refines the platform based on valuable feedback from the community.
Hosting Events and Growing Communities - Unleash the Power of Unity
At Moonsama, we understand that gaming is about more than just playing—it's about forging connections, building communities, and fostering a sense of belonging. Host your own events on our platform, create a thriving community, and bring like-minded gamers together to share experiences, strategies, and unforgettable moments.
Easy-to-Play Games for All - Entertainment at Your Fingertips
Our platform caters to gamers of all skill levels and interests. Whether you're a casual player seeking laid-back fun or a competitive enthusiast craving a challenge, our extensive library of games has something for everyone. Enjoy an effortless gaming experience that transcends barriers and immerses you in worlds of adventure, strategy, and excitement.
Tournaments and Skill Competitions: Showcase Your Abilities on the Global Stage
Step onto the global stage and prove your gaming prowess in thrilling tournaments and skill competitions. Test your skills against formidable opponents, climb the leaderboards, and bask in the glory of victory. With a wide range of game modes and formats, there's always a competition that suits your style and brings out the best in you.
Leaderboards and Progress Tracking: Measure Your Success and Track Your Journey
Stay on top of your game and track your progress through our comprehensive leaderboards. Monitor your performance, compare your achievements with others, and strive for excellence as you climb the ranks. Celebrate your victories, learn from your defeats, and continuously evolve as a gamer.
Account Creation and Participation: Your Gateway to the Moonsama Universe
Creating an account on the Moonsama Gaming Platform opens up a world of opportunities. Gain access to exclusive features, personalized settings, and a vibrant community of fellow gamers. Join the ranks of adventurers who have discovered the magic and limitless possibilities that await within the Moonsama universe.
Winning Prizes and Digital Rewards: Rewards Worthy of Your Gaming Journey
The thrill of gaming reaches new heights when accompanied by enticing rewards. As you immerse yourself in the Moonsama Gaming Platform, seize opportunities to win an array of digital prizes, ranging from rare in-game items and exclusive NFTs to valuable cryptocurrencies and other digital assets. Let your gaming journey be enriched with exciting and tangible rewards.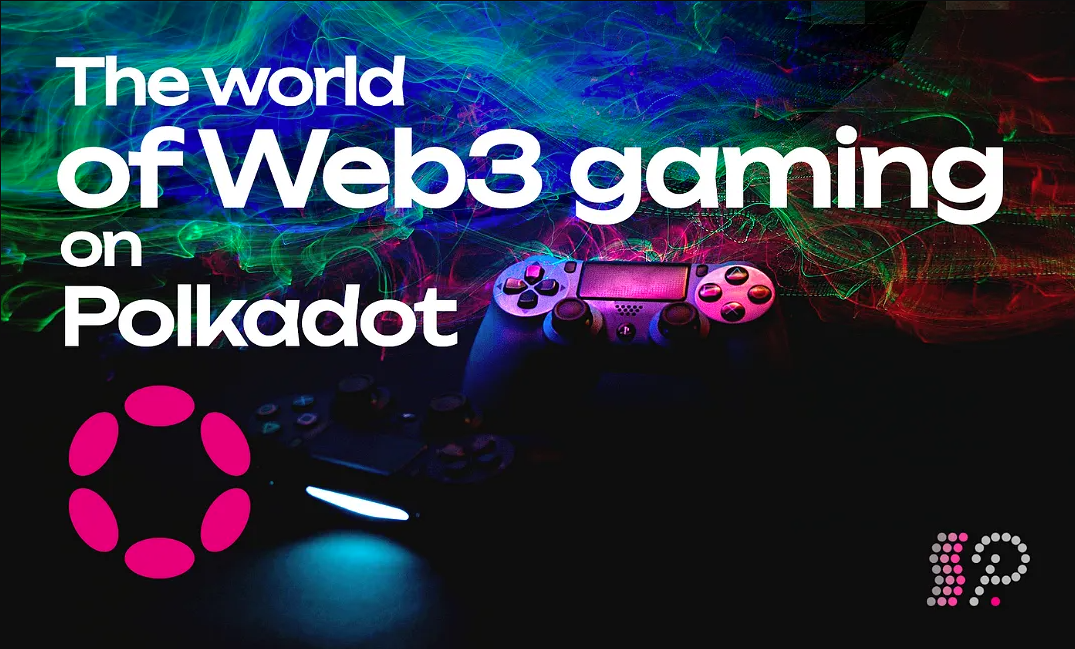 Pioneering Community-Powered Games - Empowering the Collective
Moonsama stands at the forefront of Web3 gaming innovation, embracing the power of community. We believe in the potential of collective wisdom, creativity, and decision-making. Our platform empowers users to actively shape the gaming experience, contribute to the platform's development, and create a vibrant ecosystem fueled by collaboration and inclusivity.
Promoting Game Exposure- Putting Your Creations in the Spotlight
Are you a game developer looking to gain exposure for your creations? Moonsama provides a platform where your games can shine. Showcase your innovative projects to a devoted community, receive valuable feedback, and attract players who are passionate about supporting indie developers. Let your creativity take center stage and captivate an audience eager for new gaming experiences.
Simplifying Web3 Integration:Making Web3 Gaming Accessible to All
Web3 technology can be complex, but Moonsama simplifies the integration process, making Web3 gaming accessible to gamers of all backgrounds. Our user-friendly interface and seamless integration of Web3 features remove barriers, allowing players to enjoy the benefits of blockchain technology without the need for extensive technical knowledge. Join us on a journey where Web3 becomes second nature.
Community-Driven Environment - Your Voice Shapes the Future
The Moonsama ecosystem thrives on community participation and governance. Every member has a voice and the power to influence the platform's development. Join a community-driven environment where decisions are made collectively, ideas are nurtured, and the future of gaming is shaped by the people who are most passionate about it—you.
Thousands of Unique Players - A Diverse Tapestry of Gaming Enthusiasts
Within the Moonsama ecosystem, you'll find a vibrant and diverse community of thousands of unique players from all corners of the globe. Connect with fellow gamers, share experiences, and forge lasting friendships in a space that celebrates the universal language of gaming.
Uniting Gamers and Builders - Collaboration for Endless Possibilities
Moonsama is more than just a gaming platform—it's a hub for collaboration between gamers and builders. Together, we can push the boundaries of what's possible, co-creating immersive experiences, innovative games, and new features that shape the future of Web3 gaming. Join forces with talented individuals and unlock the potential of synergy within the Moonsama ecosystem.
With the Moonsama Gaming Platform, you're embarking on a journey that combines cutting-edge technology, thrilling gameplay, and a vibrant community. Join us in the revolution of Web3 gaming and unlock a world where dreams become reality. Let the adventure begin!
---