This page guides you on how to become a Verified Raresama Member. Verification starts a community vote to check your profile. If approved, you can create collection proposals and add items to collections without restrictions.

Just follow the steps below to submit your profile for verification. This is a big step towards being a recognized artist in the Raresama community.
---
---
1. Ok, If you'd like to verify your profile you can select the 'Verify your profile' button.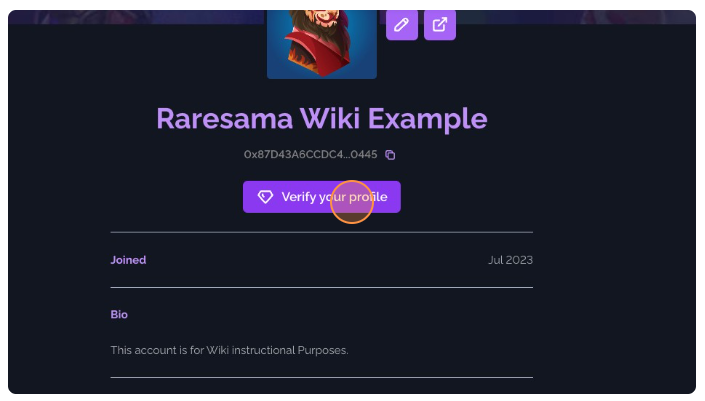 2. The Verified status initiates a 3 day governance voting process for the community to vote on making you an established artist by the community. This provides the following benefits.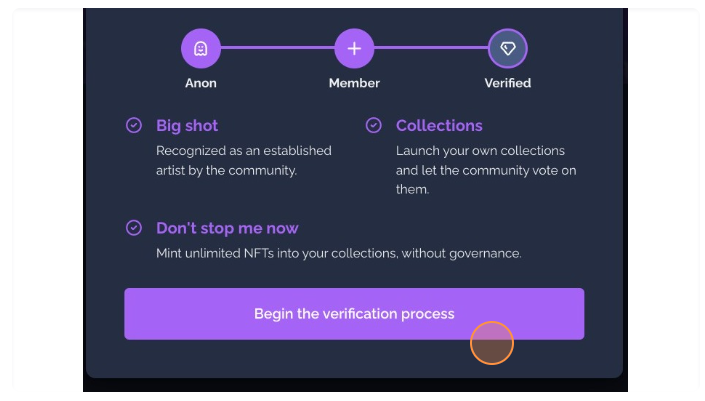 3. If you'd like to see an example of where your account would appear into the verification process, please select 'Governance'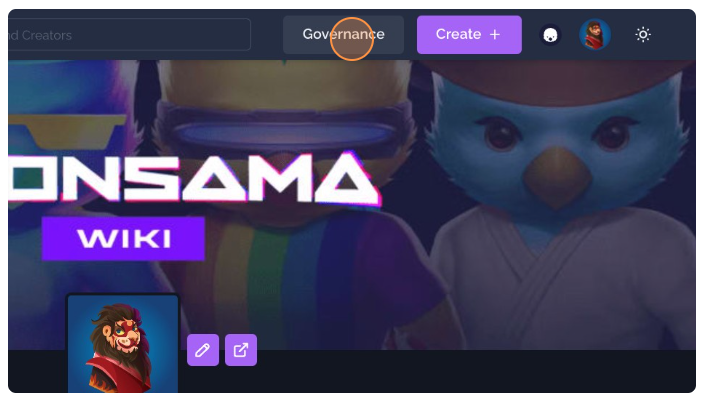 4. Then select 'Profiles'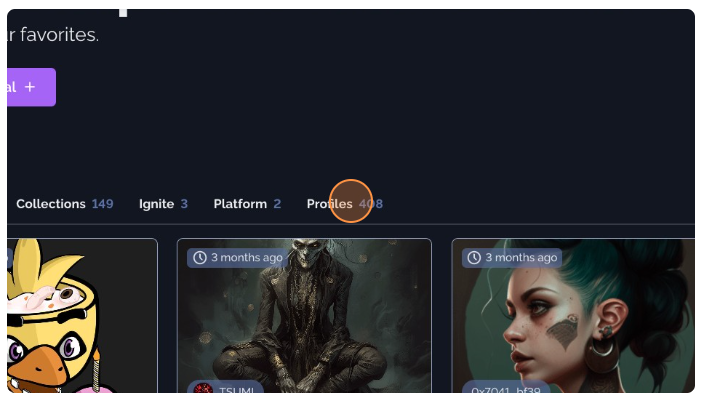 5. On this page you can see all the profiles recently voted on and either APPROVED or REJECTED.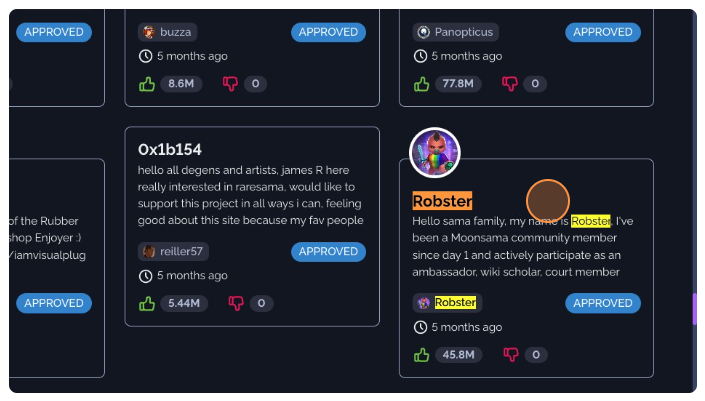 6. After the 3 days of voting and if you are APPROVED you will get a badge next to your profile showing the authenticity of your account being voted in by the community.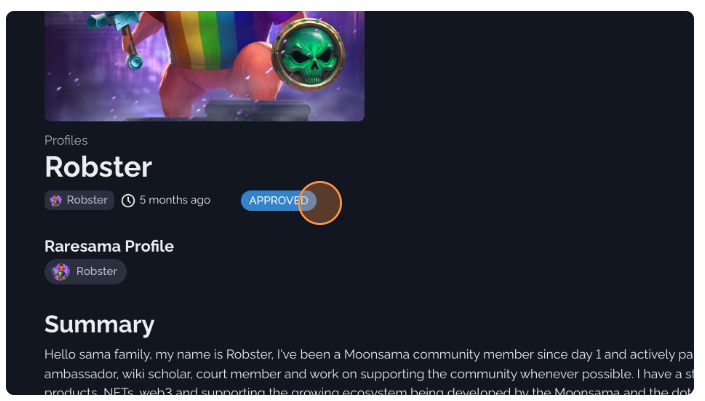 Congratulations !! The above steps, along with the instructions previously provided have provided you with an end to end workflow to login to Raresama, become a member, update your profile information and then start the verification process if you would like to complete this through Governance with a community vote.