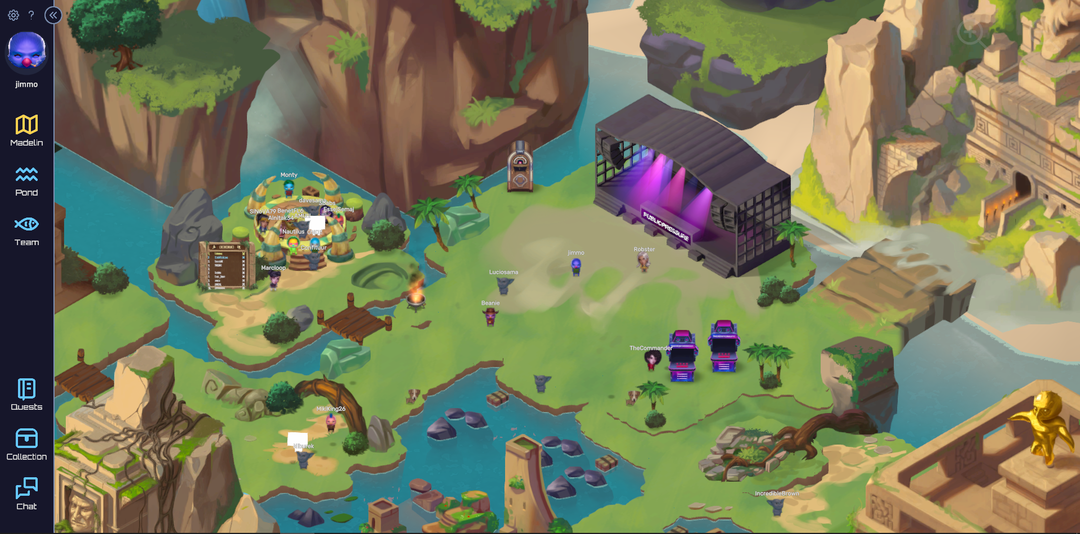 Welcome to the Magical Moonsama Metaverse!
Step into a world of boundless possibilities, where imagination knows no limits. The Moonsama Multiverse awaits, ready to whisk you away on a thrilling adventure.
Discover enchanting landscapes, craft unique NFT treasures, and embrace the power of blockchain as it breathes life into your digital assets. Join a vibrant community of like-minded explorers and experience the joy of play-to-craft economy.
Moonsama 2D metaverse is open at all times and with timed themed events
Have some fun and try out the following activities:
(1) Fishing
(2) Pondsama Battles
(3) Jukebox
(4) Public Pressure music
(5) Themed events
(6) Beatpressure
The easiest way to get started in the Moonsama Metaverse is to see the general setup information here:
---