Following the addition of $SAMA as an ERC20 token to Ethereum within July 2023, the Moonsama native token is now available to exchange on the Uniswap web app.
To use the exchange and complete a swap, please go to https://app.uniswap.org/#/swap
1. When on this webpage you can then connect your wallet, select what you'd like to swap or Buy. In this case it's a Swap and selecting between your desired currency and $SAMA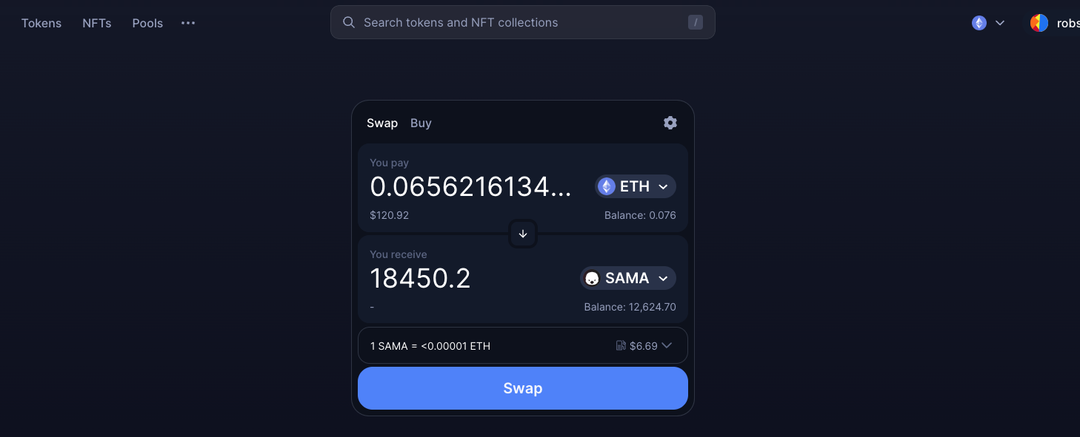 2. Select Swap and complete the transaction using your wallet.
After selecting Swap and agreeing with the transaction through your web3 wallet (e.g. MetaMask), your transaction once successful will confirm in your wallet and the $SAMA tokens will be displayed.