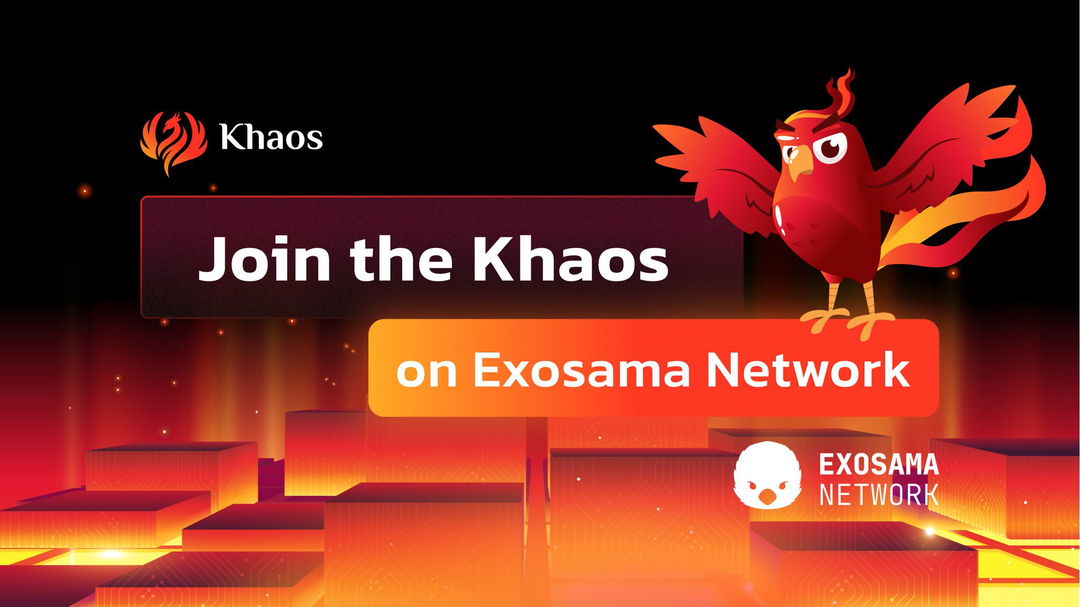 Moonsama partner Khaos Exchange, the first DEX on Exosama Network! 🔥
This means you can now swap your Moonsama ERC20 assets like $SAMA and Carnage Beta resources on EXN (Exosama Network), the EVM L1 (layer 1) solution for Moonsama Ecosystem.
How cool is that? 😎 Khaos Exchange is a decentralized exchange that aims to bring innovation and evolution to the crypto space. It supports swaps, low fees, high speed and security. You can expect Khaos when you join their community! 🚀
Has an automated market maker (AMM), providing liquidity and peer-to-peer transactions, built on the Exosama network.
If you want to learn more about Khaos Exchange and Moonsama, check out these links:
- Khaos Exchange Website: khaos.exchange
- Khaos Exchange Twitter: twitter.com/KhaosExchange
- Khaos Exchange Telegram: t.me/KhaosExchange
Don't miss this opportunity to be part of the Khaos and Moonsama revolution! Let's go!